2021 In This Together 5k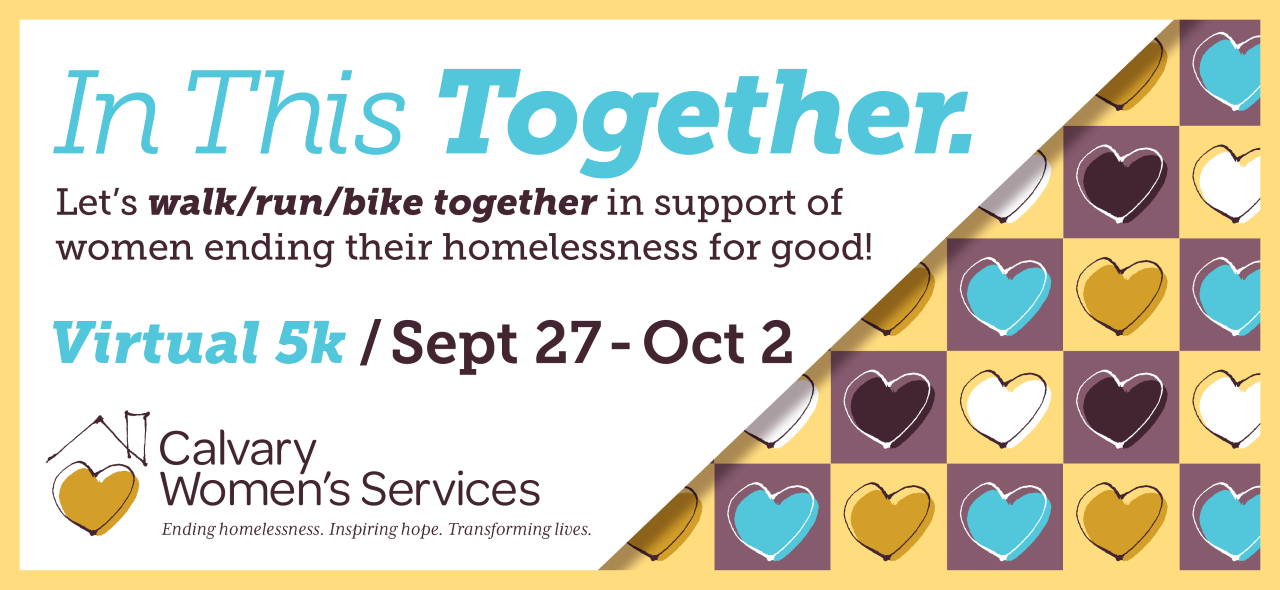 We are excited to announce the 2021 In This Together Virtual 5k, taking place September 27th through October 2nd. You can complete the 5k walk/run/bike all at once or throughout the week!
If we learned anything from 2020, it was that community matters and that we are truly all in this together. That is why we are adding an additional element of community to our 5k this year. Throughout the 5k, we will be highlighting local businesses and organizations around Calvary Women's Services. This event is an opportunity to support Calvary and learn more about our community.
5k participants will receive a map with an optional 5k route or can create their own 5k. There will also be an opportunity for participants to visit Calvary and the neighborhood on Saturday, October 2nd. We hope you will join us!
Stay tuned for more details in the coming weeks!