December 21, 2010
Holiday Hunger Report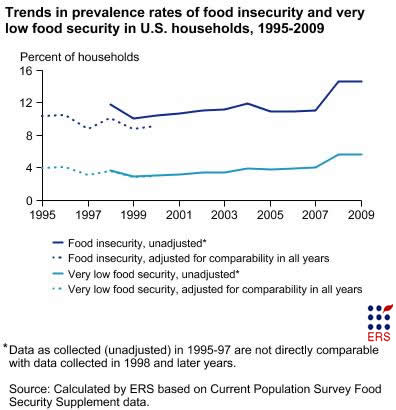 The holiday season is in full swing! It is a time for giving. A time for celebrating with friends and family. A time for sitting down to a hearty dinner with loved ones. But for many, that holiday meal doesn't come so easily.
When many people hear the word "hunger," the first image that comes to mind is of a malnourished child in a developing country thousands of miles away. But hunger may be closer than you think. And with unemployment rates as high as they are, the problem isn't going away anytime soon.
Nearly 17 million families in America – about 15 percent of all households – had trouble putting enough food on the table at some point last year… In the District, 12.9 percent of families struggled with securing sufficient food.  The Washington Post
One thing that the women who come to our programs can count on is knowing where their next warm meal will come from. With the help of our chef and our dedicated team of meal volunteers, we are proud to say that last year Calvary served over 20,000 meals to the women in our programs.
Chef Juliette Tahar has been a part of Calvary's life skills educational program for five years, teaching healthy eating to the women at Calvary Women's Shelter and at Pathways. We consulted her on the subject of hunger.
"The ability to eat, and especially the ability to eat healthy, always is associated with an income level," says Juliette. But in her experience working with homeless and low-income individuals, money is not the only barrier to nutrition. "When you observe the choices individuals make with their money, however small the amount, one is quick to realize that the choices have more to do with issues other than poverty. Issues such as food knowledge, relationship with food, relationship with money, self-esteem, cooking skills (a major hurdle for so many people), seem to play a major role in what people choose to eat. These issues, I believe, transcend race, class and income level."
Having a plate in front of you is only the beginning. Many women come to us with chronic health issues – ranging from diabetes to high blood pressure – and often one of their goals during their time at Calvary Women's Services is to restore their health. When they sit down at the dining room table, it's important that the meal on their plate is a nutritious one.
The key, Chef Juliette tells us, is not only making a hot meal possible, but also making healthy food accessible. One of her basic lessons is to incorporate whole grains and vegetables into cooking – she finds they "seem to be the food that is most lacking in people's diet, especially among the homeless population. Yet these foods are so supportive of health." And so often, good health is the first step many women make towards making positive changes their lives. "Our goal is for individuals to take control of their health, regain their dignity and ultimately their destiny." And it can all start with one warm, healthy meal.