90% of women who secure employment with Calvary's support move into their own homes.
47% of women at Calvary attended education classes & activities.
73% of women successfully ended their homelessness and moved into their own homes.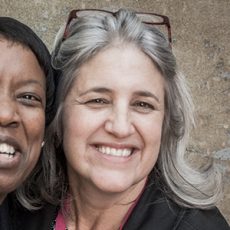 Elaine Johnson
Senior Manager of Education & Programs
"At Calvary we try to see and respond to the whole person, and to support all aspects of each woman's future well-being — her physical health, mental health, and financial health, as well as her curiosity and sense of community."