Host An Event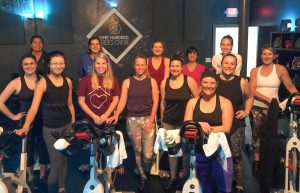 Would your office or social network be interested in learning about Calvary Women's Services? We're looking for volunteers to host events and donation drives to support women at Calvary who are working to end their homelessness for good.
Small events are a great way to tell Calvary's story – what happens here, who we're serving, our impact on the community and more. Sharing why you are passionate about Calvary can connect your friends and family to our work. It's another way you can help us fulfill our mission of ending homelessness, inspiring hope, and transforming lives.
There are many different ways to organize an event for Calvary. Examples of successful past events include:
• Happy Hour receptions
• Ice cream socials
• Wine tastings
• In-home gatherings
• Brown Bag Lunches at work
• Office donation drives
Feel free to come up with your own ideas! Please contact Allison Kraemer if you're ready to start organizing your event today.