September 13, 2011
100 Days to Make a Difference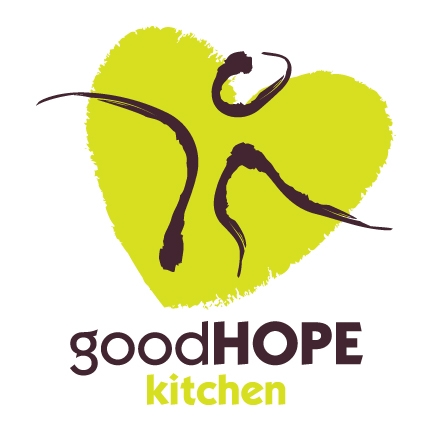 Here at Calvary last week, we marked the kick-off of a new initiative to get you involved with building our new home. The Good Hope Kitchen: 100 Days to $100K program is a grassroots fundraising opportunity that will provide the kitchen at our future home of Calvary Women's Services on Good Hope Road and all of the programs that will take place there.
The kitchen is often considered the "heart" of a home – and things are no different at Calvary. Every year Calvary provides the women in our programs with more than 20,000 nutritious meals. At the Good Hope Kitchen, this will grow to over 35,000 meals each year.
Meals focus on promoting healthy living by providing women with nutrients that homeless women often lack – including whole grains, fresh fruit, and vegetable dishes. We offer healthy options for women living with or at risk for diseases like diabetes, hypertension, obesity, heart disease and cancer.
Volunteer chefs and nutritionists will continue to lead hands-on cooking and nutrition classes in this state-of-the-art kitchen, and we have good news for our meal volunteers, too… the new kitchen will for the first time allow volunteers to cook side-by-side with Calvary's residents and staff!
Calvary's supported employment program will also double in the Good Hope Kitchen. We will soon be able to employ two formerly homeless women preparing for culinary careers instead of one.
You have 100 days to make a difference and help bring us one step closer to ending homelessness in DC.
In the 100 days leading up to December 15, supporters like you will host fundraising events within the community to build towards the project's $100,000 goal. Funds are matched by sponsors and foundations like the Morris & Gwendolyn Cafritz Foundation, who has offered their support by matching the first $50,000 raised through project.
Members of Calvary's Board of Directors, major donors, volunteers, and other community supporters have committed to hosting events over the next 100 days to benefit the program. A sampling of the events already set for the next 100 days include a fashion show and an "Iron Chef"-style competition with local chefs and food critics as competitors and judges.
You might be wondering… what happens at the end of the 100 days? At the close of the project, we will hold a special ribbon cutting ceremony at the Good Hope Kitchen, with event hosts and sponsors in attendance. Stay tuned for more info!
For additional information about the Good Hope Kitchen: 100 Days to $100K project – or if you're interested in hosting an event – please contact Heather Laing at (202) 548-0596 or information@calvaryservices.org.