September 11, 2012
Meet Calvary's New Program Manager
by Whitney Parnell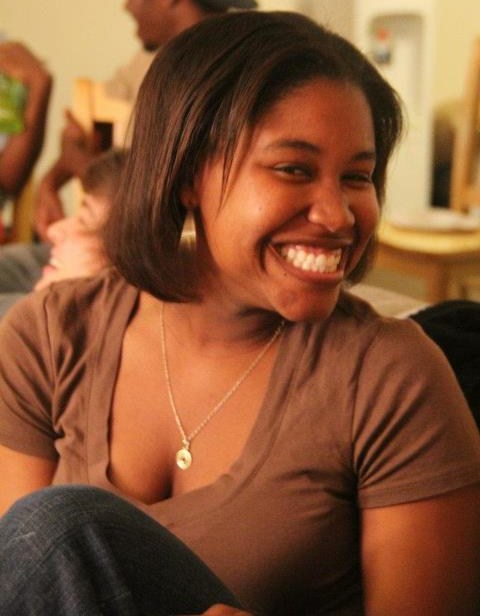 "Where are you from?"
This common introductory question has always been one of the most complicated ones for me to answer, and it usually starts with "everywhere" or "nowhere" (depending on the day). My name is Whitney Parnell, and I am one of the newest additions to the Calvary team as a program manager.
Growing up as a diplomat's child, my family and I moved around the world every few years—bouncing between Latin America, Africa, and the Caribbean. Through this lifestyle, I was exposed, first-hand, to beautiful cultures and traditions, as well as the unique and individual challenges that humanity faces.  I didn't live in my home country, the United States, until I attended college at Washington University in St. Louis.  While I made sure to stay actively involved in exercise and music, I also dived more deeply into becoming more actively involved in the greater St. Louis community.  I came to really understand how fortunate I had been in my life: I had a family who poured so much love and energy into me on a regular basis that my cup overflowed daily: Parents whom I could never thank enough for just how much they gave and willingly sacrificed for my well-being and happiness—as well as served as the best role models that I will ever know through their intense humility, endless work-ethic, and undying compassion for humanity; three sisters who are my best friends, always dependable and always a source of light and inspiration in every aspect of my life.  I was never without, and I knew that it was not something that I should take for granted. While I was always grateful for my life, it was during my undergraduate experience that I decided to embrace what had clearly become my calling: to pay it forward, to live a life of love, and to become a "professional humanitarian," for lack of a better term.
My decision to be a full-time humanitarian lead me to apply to work for an Americorps program called City Year, in Washington, D.C with the goal of supporting the community in whatever way the needed me. Through my two years at City Year on the Civic Engagement team, I bounced all over the city on a regular basis, interacting with community members to find out how I could help through the service days that my team would plan and lead.  We committed significantly to the Southeast community by doing projects at over 10 schools, such as Kramer Middle School and Anacostia High School; and several organizations in the area, such as the Children's Center and Bread for the City.
By day, I was an Americorps member, but in my spare time, I found myself drawn towards D.C's pressing social justice issues. Volunteering at soup kitchens, food packaging and delivery organizations, and various shelters and supportive services, I became convinced that my next steps should involve the direct social services: Supporting those in need, and inspiring communities to come together to learn about and solve prevalent issues.  In my mind, I couldn't advocate for social justice if I couldn't directly interact with those for whom I was fighting. Serving as a program manager for Calvary Women's Services was the perfect next-step for those endeavors.
Although I'm barely approaching two months in my new role, I could not be more pleased with the experience so far, nor inspired to do as much as I can in this field.  I think back on how I got here, and I know that while there were many varying circumstantial factors that influenced my direction, love has been the common denominator that guided, and will continue to guide, my every move. From my spirituality, to the amazing selflessness and love that the people in my life have shown me, it only makes sense that I not only pay it forward, but try to motivate others to jump on board. This truth keeps me active, it keeps me inspired, and it keeps me fully validated  that as long as I am guided by it, I will always be exactly where I'm supposed to be. That is why I proudly serve at Calvary Women's Services.