October 30, 2012
2012 "Help the Homeless" Community Walk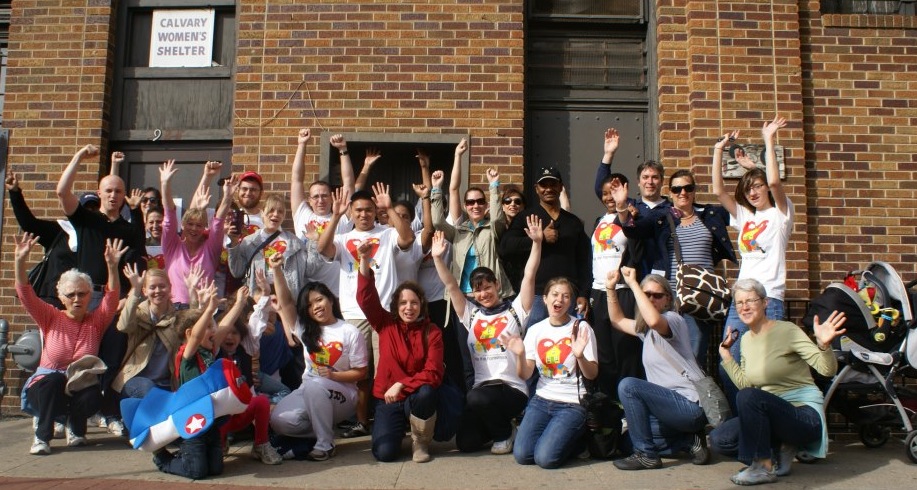 We are so grateful to all the walkers who joined us – both virtually and in-person – for the Calvary "Help the Homeless" Community Walk over the weekend.
On Saturday morning, Calvary friends joined us for coffee and donuts, a viewing of the video about our programs, and a chance to gather with other members of the Calvary family to say goodbye to our Chinatown neighborhood as we prepare to move and expand our programs. We walked as a group around the current locations of our Calvary Women's Shelter and Pathways programs as a final farewell before we move to our new home in Anacostia in a few more days.
To those readers who joined us for the Walk on Saturday – thank you! Your support made a big difference in the lives of women at Calvary. It was so inspiring to see staff, volunteers, board members, donors, and Calvary Walk Captains bring their family and friends together for this Calvary tradition.
With the help of our walkers, donors, and sponsors O'Melveny & Myers LLP and Mark G. Anderson Consultants, Inc., our supporters raised nearly $30,000 for Calvary's programs so far. Even more donations will continue through November 30, 2012 and at next weekend's "Help the Homeless" ZumbaThon.
If you missed the event on Saturday, you can still help! If 500 people walk for Calvary, you can help earn a bonus $5,000 grant from Fannie Mae for our programs. You can support us by signing up as a virtual walker for Calvary at bit.ly/hth2012. We are so close – your registration could put us over the top!
Thank you for your commitment to ending homelessness in our city. See our Flickr page for even more photos from Saturday's walk!