September 25, 2013
Kris's Story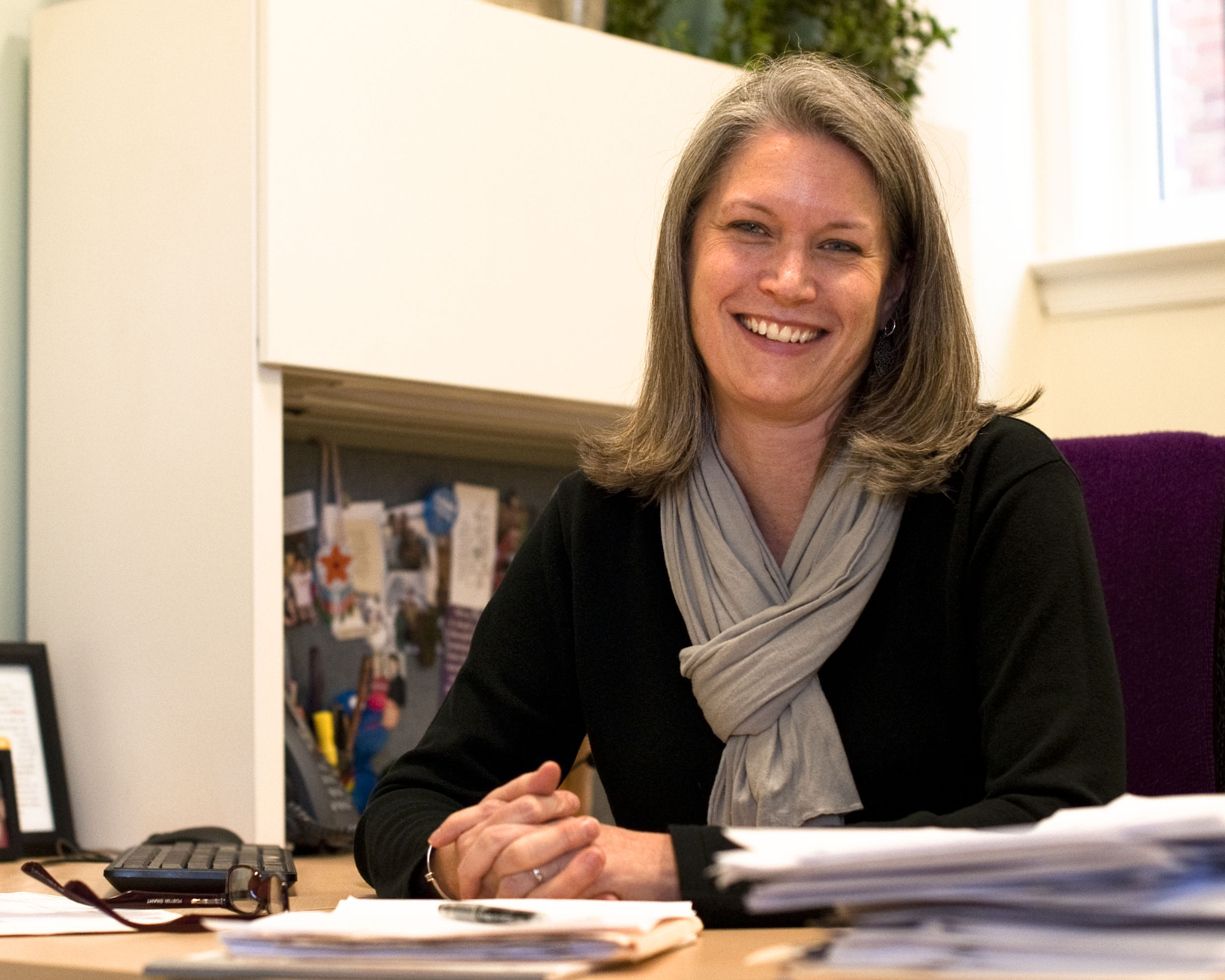 After graduating from University of Maryland-College Park's graduate program in urban studies and planning in 1991, Kris Thompson knew she wanted to work to address social inequities in housing. She grew up in a household that emphasized social justice, and says the family's commitment to volunteerism sparked an early interest in enacting social change.
Her first job out of graduate school was in nonprofit development at Columbia Road Health Services, but at the time, she believed that her role at a nonprofit would act as a stepping stone toward a professional future in housing policy. "But at Columbia Road, I found out that direct services is where my heart was," she says. She came to Calvary Women's Services as the Executive Director in the fall of 1994, just a few months after its transition from the Calvary Baptist Church basement into an independent building in Chinatown. The evolution from an emergency shelter into a transitional housing program was not yet underway, and Kris was eager to get to work and begin the transition. She spent much of her time the first few months observing the women who came to Calvary, the approach the staff employed serving them, and areas for improvement in their building. One project at a time, she raised the funds for more case managers, a renovated kitchen for on-site meals, and program development in critical areas such as mental health and addiction recovery.
Kris's approach from the beginning was to address the reasons that women become homeless in the first place. In considering how Calvary could stand out as a program that helped move women out of homelessness, she said, "It was important to me to bring everything on-site to help these women meet their goals. I didn't want to give them another reason not to succeed." Nineteen years later, Calvary offers both transitional and permanent housing, and our comprehensive Support Services Program addresses mental and physical health, addiction recovery, financial literacy, employment assistance, and life skills, education and arts.
Being able to help women in such a tangible way continues to remind Kris that coming to Calvary 19 years ago was the right decision.  At Calvary, "every day is different here, and we all have our piece in knowing we're making a difference," she said. While Calvary's Good Hope Road ribbon-cutting ceremony last December stands out as a momentous occasion to her, Kris says seeing former clients thrive offers the most gratifying moments.  "Hearing someone say, 'This place mattered to me' feels good," she says. "I tell them, 'You did this. You pulled it off—one piece at a time.'"
While the women who come to Calvary offer compelling stories of determination and continue to inspire Kris, their successes also illustrate her own hard work. Her goal for Calvary's future is to "be clear and continue to stick to our mission"—to offer a safe, caring place for tonight; support, hope, and change for tomorrow. Calvary's growth and achievements over the past 19 years offer a clear indicator of how her own hard work and determination has paid off.