September 3, 2013
Staff Profile: Janae Detwiler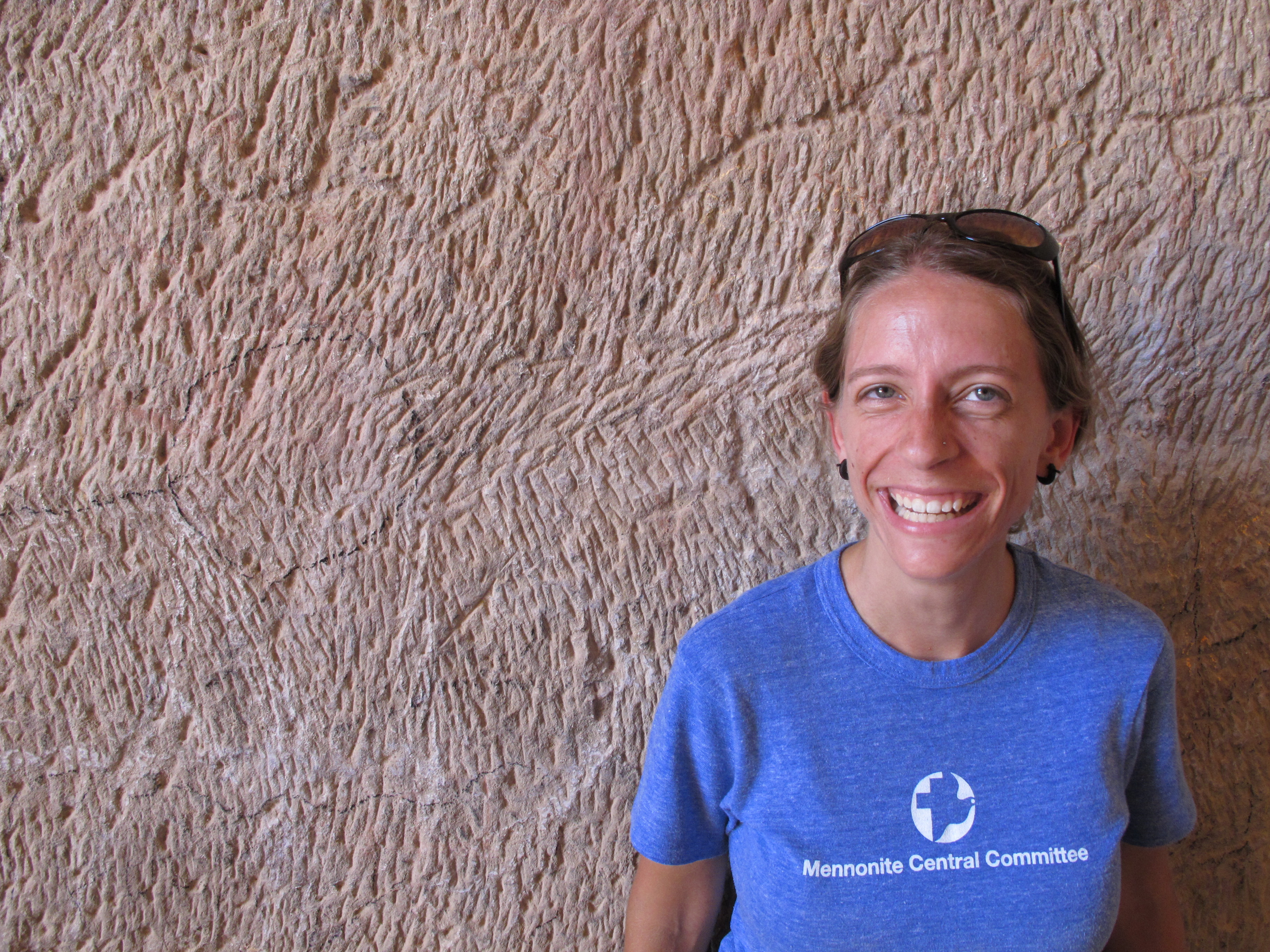 Calvary Women's Services is excited that Janae Detwiler, who has worked with us part-time for the last year, has joined the team full-time. If you have not yet had a chance to meet Janae, please consider this your introduction.
Tell us a little bit about yourself.

I am originally from Boston, graduated from college in Seattle, spent a year working in the Middle East, and then transplanted from New York City to DC one year ago. At that time, I began my work at Calvary as a Part-Time Program Manager, and I am delighted to have come on full-time in the Operations Coordinator capacity. I am grateful to have made a landing at Calvary!

What is your favorite thing about working at Calvary?

Each woman who comes through our doors is on a journey and it is an honor to play a small role in that journey. I love watching residents blossom in this supportive, caring environment.

What is a memorable moment from your time at Calvary so far?

A few months ago, I was on-site while volunteers from the Junior League of Washington put on a Calvary Poetry Slam. It was so special to watch the residents express themselves by reading poetry that they had written or that they identified with. Residents cheered one another on as the women read their pieces. The pizzazz and passion that shined through was priceless! Participants were given a personalized journal as an encouragement to keep on writing.

What has surprised you about working at Calvary?

There are so many people from so many different walks of life who comprise the Calvary family. From our volunteers to our residents to our staff to our donors—this is truly a community of people who are collaborating to empower and be empowered. It's inspirational.

What are you looking forward to in your new role?

In my new role, I will be working on getting even more people excited about Calvary! The Operations Coordinator role entails broadening Calvary's connection to the community by enhancing the volunteer experience, increasing our volunteer recruitment, and expanding our in-kind giving program.

Why do you think people should volunteer at Calvary?

Volunteers are essential to our mission and the lifeblood to our programs. People should volunteer at Calvary because we have great opportunities for people with every kind of schedule and every kind of interest.

Share a fun fact about yourself!

I do not like bananas or worms. They are two of my least favorite things.
You can catch Janae out and about at some upcoming volunteer fairs and community festivals. If you are in the area, be sure to stop by and say hello!
Upcoming Volunteer Fairs
September 4th from 11:00am to 2:00 pm – American University Involvement Fair
September 12th from 3:00pm to 4:30pm –  George Washington University Community Service Fair
September 18th and 19th from 10:00 am to 3:00 pm – University of Maryland First Look Fair
September 28th from 11:00am to 5:00pm – Barracks Row Fall Festival