September 18, 2013
Thirty Years: A Celebration
What does an anniversary mean to you? Usually, we celebrate birthdays and wedding anniversaries, but this September is special to Calvary in a different way — this month marks 30 years since Calvary began providing our services to homeless women in the DC area! We've expanded our programs tremendously over the years, and are so thankful to everyone who's had a hand in our growth. From our volunteers and staff to our donors and board members, every person who's supported Calvary along the way has made a real difference.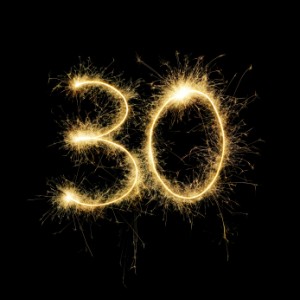 You may be familiar with our new home on Good Hope Road, but Calvary's services began in a church basement in Chinatown 30 years ago. At that time, the minister of Calvary Baptist Church, Rev. George Hill, opened the church's ground floor to provide emergency shelter for women. In September 1983, thanks to the work of committed community members including Terry Lynch, Calvary's first director, and Patricia Muhally Fugere, Calvary Women's Shelter was officially incorporated.
During its earliest years, Calvary's primary focus was to provide homeless women with a safe place to sleep. As Calvary grew and changed over the next few years, we became a transitional housing program, by supplementing our shelter with important services, programs, and activities that prepare the women for independent, healthy lives.  Over time, we developed case management, mental health services, addiction recovery services, supported employment, and education programs to better meet the needs of the women we serve.
Today, Calvary serves 56 women every day in both transitional and permanent housing, and our Support Services Program continues to thrive. Our programs empower women to make lasting changes in their lives, providing them with the tools they need to be healthy and independent. Irene, a resident of Calvary, says, "Calvary is a great place to live if you're serious about making a change.  I'm working on changing my life from the inside out.  Nothing will stop me from doing what I need to do to turn my life around."
We're so grateful for and proud of our consistent growth these past 30 years, but it's the women we serve at Calvary who offer the most compelling stories.  To commemorate our 30th anniversary, we're profiling the faces of three women whose contributions to Calvary have made a lasting impact.  Stay tuned for part two of our series!