November 5, 2013
Thanks to the Roundabout Century Riders!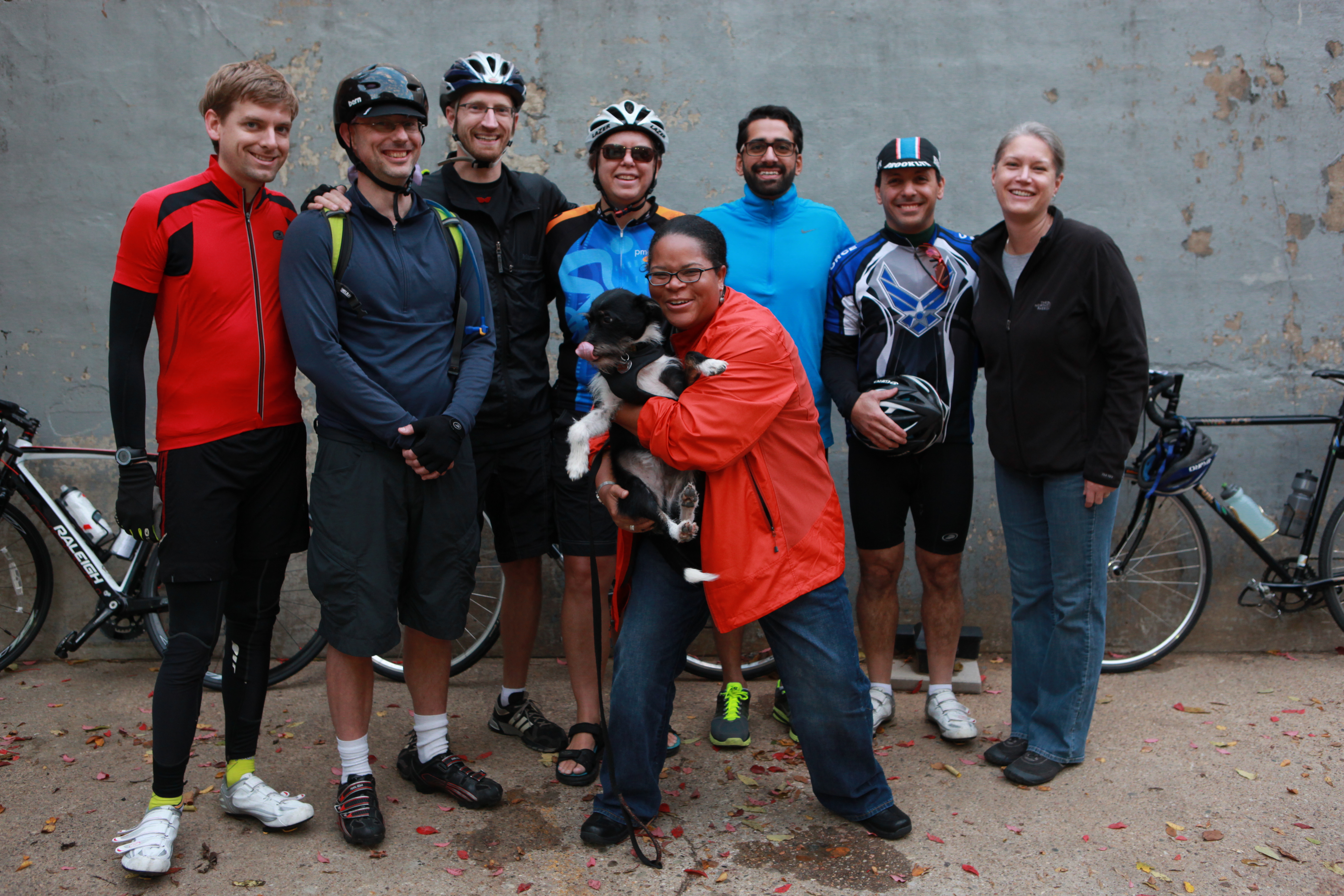 What's your favorite way to give back? There are so many fun ways to get involved and make a difference, and last Saturday, a team of dedicated (and philanthropic!) cyclists met at Calvary Women's Services to kick off their first Roundabout Century Ride.  Our IT consultant Gillian Cook, along with her friend and teammate Matt Bond, organized the 100-mile bike ride to Annapolis and back to support Calvary. She said, "The century idea – riding 100 miles – was established to make this an endurance event to symbolically show the endurance of the women that come to Calvary." What a cool idea!
The riders met bright and early on Saturday here at Calvary to kick off the ride, and though it was a cloudy morning, the sun soon emerged and shone on them most of the day. The team returned to Calvary just past 6 pm, and our development team was on-site to congratulate the riders and hand out refreshments to the tune  of "The Final Countdown" in the background. Everyone who participated had a great time, and we can't wait to do it again next year!
From all of us at Calvary, thank you so much to every person who made this awesome event possible! Thanks to Gillian, Matt, and all of the riders, to our talented photographer Rick, who donated his services to the event, and to every person who made a donation to us for the ride.
Check our our Flickr page for the full set of photos from the ride!