November 21, 2013
Volunteer Spotlight: Sonya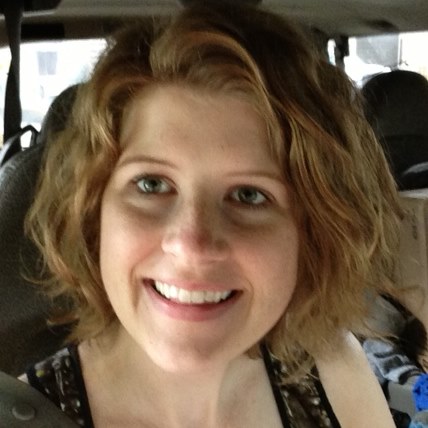 Sonya started volunteering at Calvary last May and has been with us every other Tuesday since then. She originally heard about Calvary through a work colleague and very quickly carved out her own niche as a fantastic evening presence on-site. Our staff and residents love working with her! We're thrilled to take a moment to spotlight Sonya's dedication to Calvary and as well as what Sonya loves about volunteering at Calvary.
 How are you involved at Calvary Women's Services?

I am an evening volunteer. I volunteer at Calvary every other Tuesday from 7:00 – 9:00 pm.

 How did you first hear about Calvary?

I first heard about Calvary through a co-worker who had previously been a volunteer.

 Why do you volunteer at Calvary?

I think Calvary has a great mission and provides a wonderful service to the women they serve. I like to be involved any way I can, even if it's just through a small contribution of my time.

What do you like best about your work with Calvary?

I just like hanging out with the ladies and getting to know the women who live and work at Calvary.

What has been your most memorable experience at Calvary?

My first night volunteering, I drove the case manager working that evening home because she lived on the way to my home. She knew the area better than I, so she was directing me. One wrong turn later, we found ourselves crossing the bridge toward Virginia. We eventually made it to our appropriate destinations and despite her deterrence, I was back at Calvary the following Tuesday! I've enjoyed every evening I've been here – listening to the residents joke and laugh with each other is always a good time.

 What has surprised you most about volunteering at Calvary?

I'm constantly amazed by the sheer strength and resolve the women of Calvary embody and the overall joy and happiness they exude.

 What would you tell someone considering getting involved with Calvary?

Calvary is a wonderful place to get to know women working hard to lift themselves out of difficult situations. It's a place full of people with big hearts.

 If you had to choose ONE word to describe Calvary, what would it be?

Empowering.
Evening volunteers such as Sonya assist our staff and residents by supporting our program for two hours shifts on week nights. If you would like to learn more about volunteering at Calvary, please contact Catherine Bisson at cbisson@calvaryservices.org or (202) 678-2341.