November 26, 2013
What's Cooking at Calvary: Turkey Vegetable Soup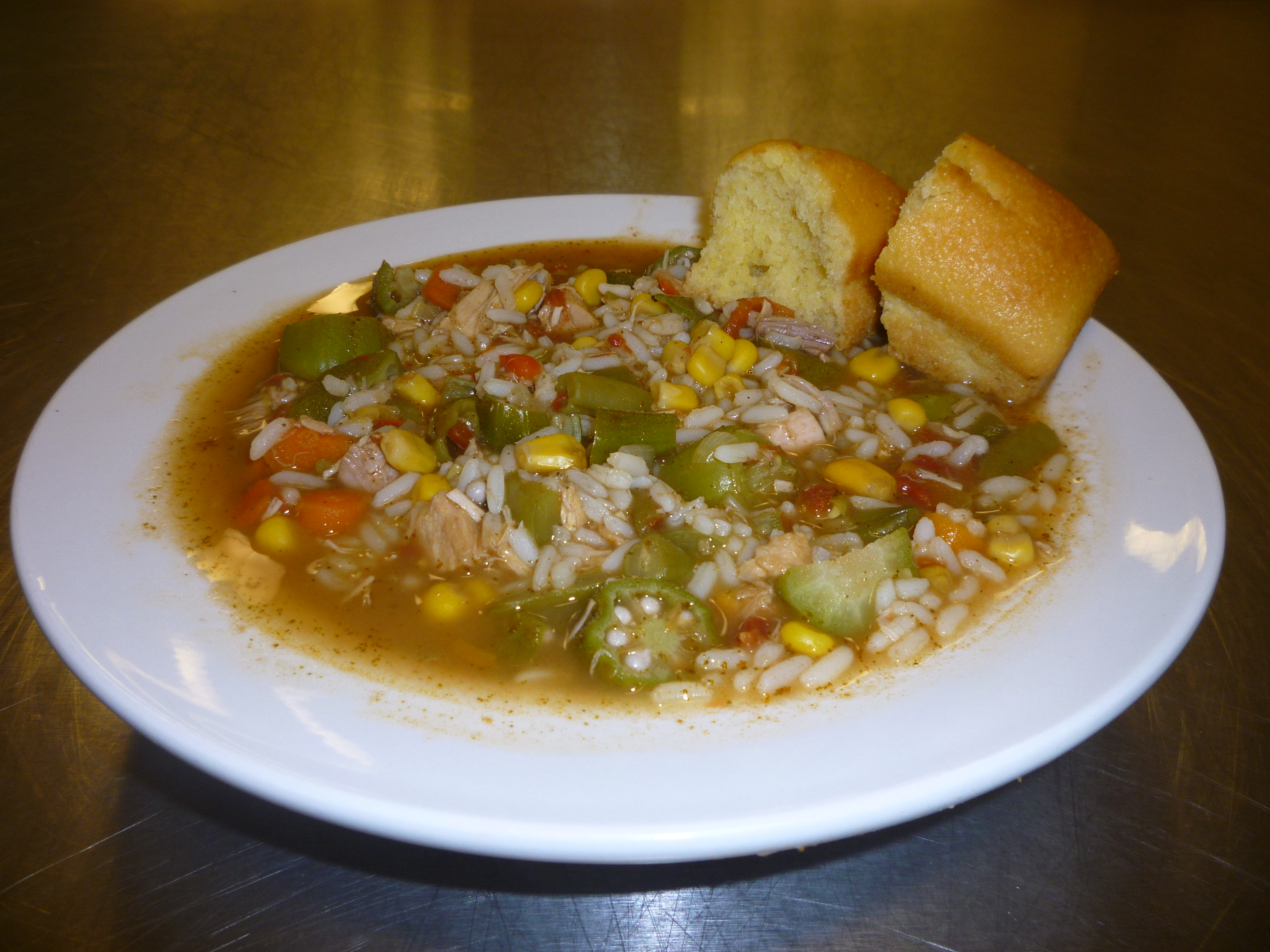 If you're celebrating Thanksgiving and/or Hanukah this week, you're likely to have leftover turkey or vegetables in the refrigerator. Luckily, Calvary Women's Services' savvy chef, Lorna, knows how to utilize every last bit of those leftovers and turn them into a healthy, hearty soup. The recipe is simple and versatile, so feel free to swap out these vegetables with what you have on hand — the result will be just as tasty. Bon appetit!
Turkey Vegetable Soup
Ingredients:
2 tbsp olive oil
1 onion, diced
2 cloves garlic, minced
1 cup carrots, diced
1 cup celery, diced
1 green bell pepper, diced
1 red bell pepper, diced
2 bay leaves
2 tsp poultry seasoning
1 15-ounce can corn, drained
1 15-ounce can diced tomatoes
2 26-ounce cartons chicken or turkey stock
3 cups shredded cooked turkey
1 1/2 cups leftover rice
1 1/2 cups frozen okra
Directions:
In a large stockpot, heat oil over medium heat. Sauté onion, garlic, celery, and carrots until softened, about five minutes.  Add bell peppers, bay leaves, poultry seasoning, chicken stock, and 1 tsp salt. Bring to a boil, reduce the heat to low and simmer for 20 minutes. Adjust the seasonings as necessary and add the turkey, rice, and okra. Cook just until heated through, adjust the seasonings again if necessary, and serve.