January 27, 2014
What's Cooking at Calvary: Chef Lorna's Mac and Cheese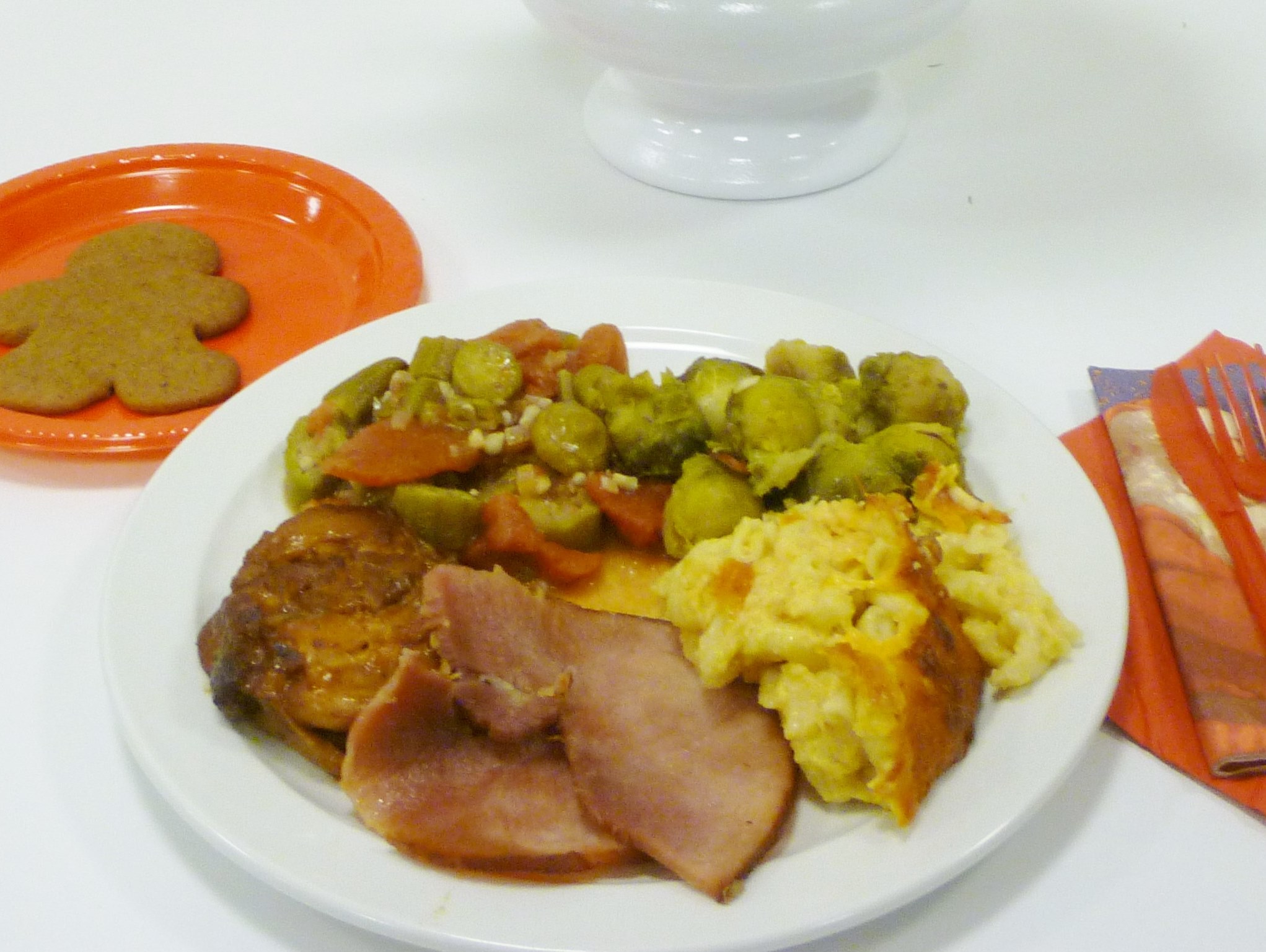 Though the holiday season is over, we're still reminiscing over a great December here at Calvary. One highlight for among residents and staff alike was our annual Christmas party, which we spent singing carols, laughing together, giving gifts and enjoying delicious food!
Calvary's chef Lorna knocked it out of the park with a spectacular holiday meal of glazed ham, barbecued chicken, roasted brussels sprouts, stewed okra and macaroni and cheese. Though the entire spread was delicious, many of us agreed that the mac and cheese was the star. Luckily for us, Lorna agreed to share her secret recipe with us for this month's installment of What's Cooking at Calvary. Enjoy!
Chef Lorna's Macaroni and Cheese (serves six)
1 2/3 cups elbow macaroni, cooked and drained
2 tablespoons flour
1 tablespoon salt
½ tablespoon garlic powder
½ tablespoon onion powder
¼ tablespoon ground pepper
1 can evaporated milk
1 cup chicken stock
2 tablespoons butter, plus more for the pan
2-3 cups shredded sharp cheddar cheese, divided
Preheat oven to 375 degrees. Generously butter a 2 quart casserole dish. Combine flour, salt, garlic, onion powder and pepper in medium saucepan. Add butter and cook over medium heat, stirring constantly until browned, about five minutes. Stir in milk and stock, and bring to a boil, continuing to stir. Once boiling, remove from the heat and stir in 1 ½ to 2 cups cheese until melted. Add macaroni and mix well. Pour into prepared casserole dish and top with the remaining cheese.
Bake for 20 to 25 minutes or until cheese is melted and lightly browned.