January 7, 2014
You Can Make a Difference this Winter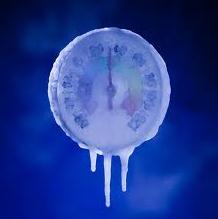 Though the holidays are officially over, we're still firmly in winter's grip here in DC. With the wind chill dropping into the negatives over the past few days, it's so important to consider how freezing temperatures can be threatening or dangerous to people who are homeless. Hypothermia, which occurs when the body reaches a dangerously low temperature, is the most palpable threat, but cold weather presents other challenges as well.
If you're wondering how you can encourage the women at Calvary through the remaining winter months, here are a few suggestions. Your generosity will ensure that they start the new year feeling supported and respected.
Metro cards are always a help, especially during the wintertime. Your assistance will ensure that the women at Calvary can enjoy safe, warm commutes to school, work, or medical appointments.
You can also drop off non-perishable meals. Bulk cans of soup, crackers, pasta sauce, and canned tuna are just a few non-perishable items that ensure that the women at Calvary can continue to access healthy meals during inclement weather when our meal volunteers may be unable to drive.
Hats, scarves and mittens can help the women at Calvary stay warm through the end of the season.
Personal interaction during the wintertime is especially meaningful for those who live with depression or are recovering from addiction. Feelings of isolation can set in for some folks after the holiday season is over. Spending some face-to-face time with the women at Calvary as a volunteer is a great way to show your support.
It's also important to remember the signs of hypothermia: confusion, drowsiness, shivering, and slurred speech. If you see someone in need of shelter, call the DC Hypothermia Hotline at 202.399.7093.