February 10, 2014
Nutrition Education Class a Hit at Calvary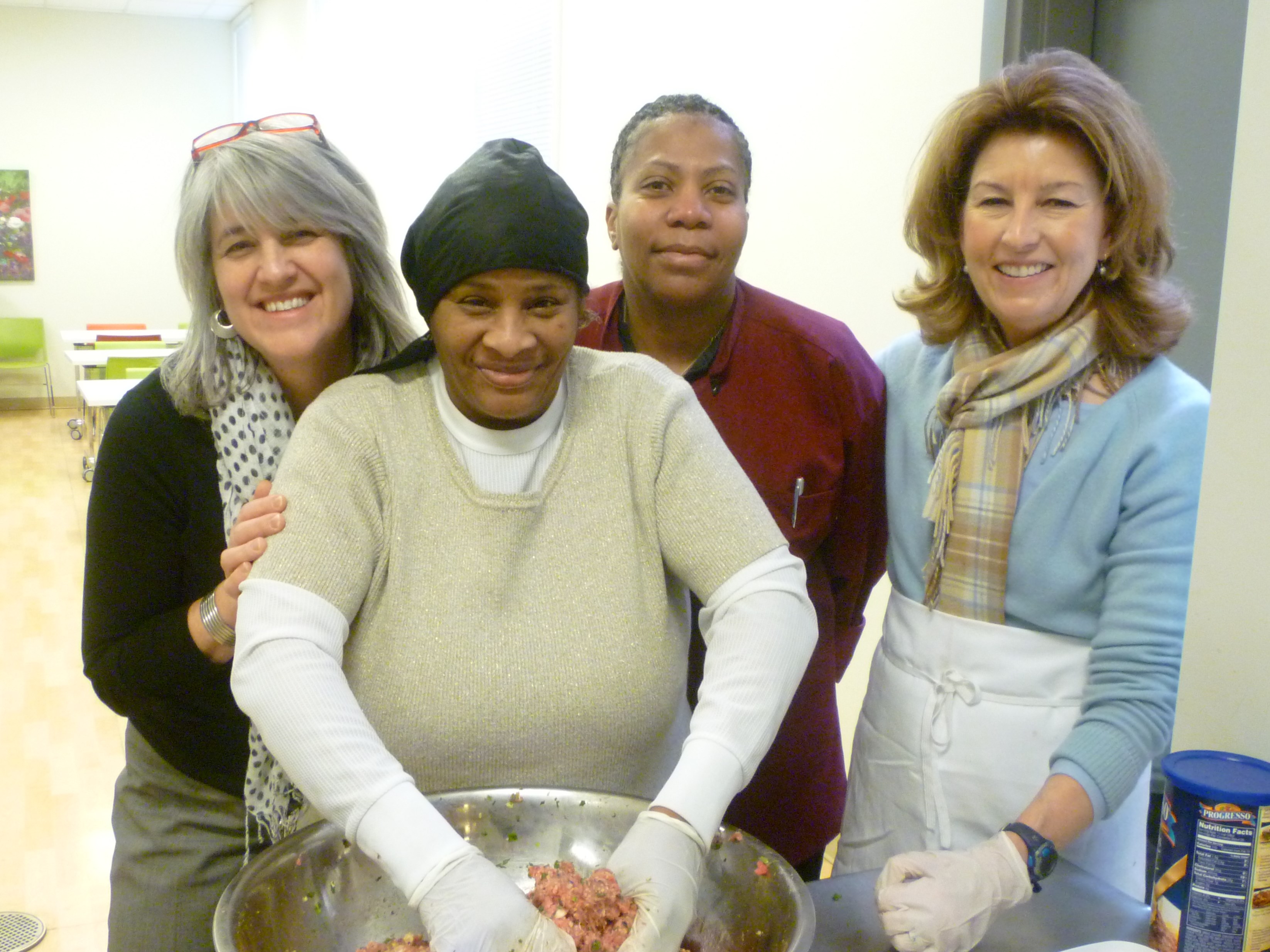 It's a common goal for many of us to aim for better health at the start of a new year, and in Calvary Women's Services' latest Life Skills, Education and Arts Program (LEAP) class in Nutrition Education, it's no different. Tanya, a resident at Calvary, was one of over a dozen regular participants in the class, and said "I want to learn how to eat better so I can live longer." This instrumental class, which recently kicked off its third session, continues to be a popular choice with women at Calvary.
The Nutrition Education class covers a wide range of health topics, such as how to read nutritional labels, how to budget for healthy foods, and how to determine one's individual nutritional needs. To supplement the knowledge they acquire in class, each woman receives a weekly $10 gift card to practice making healthy choices at the grocery store. This aspect of the class has proven highly beneficial to the women in the class. "I know how to read food labels now," said Anna. "I'm making better choices than I did before."
The class also provides valuable educational lessons on healthy food preparation. One recent favorite was the green smoothie Margaret, the course instructor, prepared. Despite the unusual addition of spinach to a strawberry banana smoothie, most of the course participants enjoyed the frosty treat and asked for a copy of the recipe.
Margaret, a nutrition consultant from BB & R Wellness Consulting, said, "I love having the opportunity to guide the women to develop healthy habits that will sustain the rest of their lives."  Elaine, Calvary's Education Coordinator, added, "The class is not about teaching the women to never eat unhealthy foods. It's about balance."
To wrap up the class and put their new skills to work, the women met in the kitchen with Chef Lorna to assist in preparing a dinner of meatballs and couscous.  "I loved the class," said Anna. "I'm eating less sugar than I did before, and I learned how to make healthy foods, step by step."
Many thanks to United Methodist Women, who donated the gift cards for the class, and to the Walmart Foundation, whose generous support makes this class possible.