February 12, 2014
The Spirit of Hope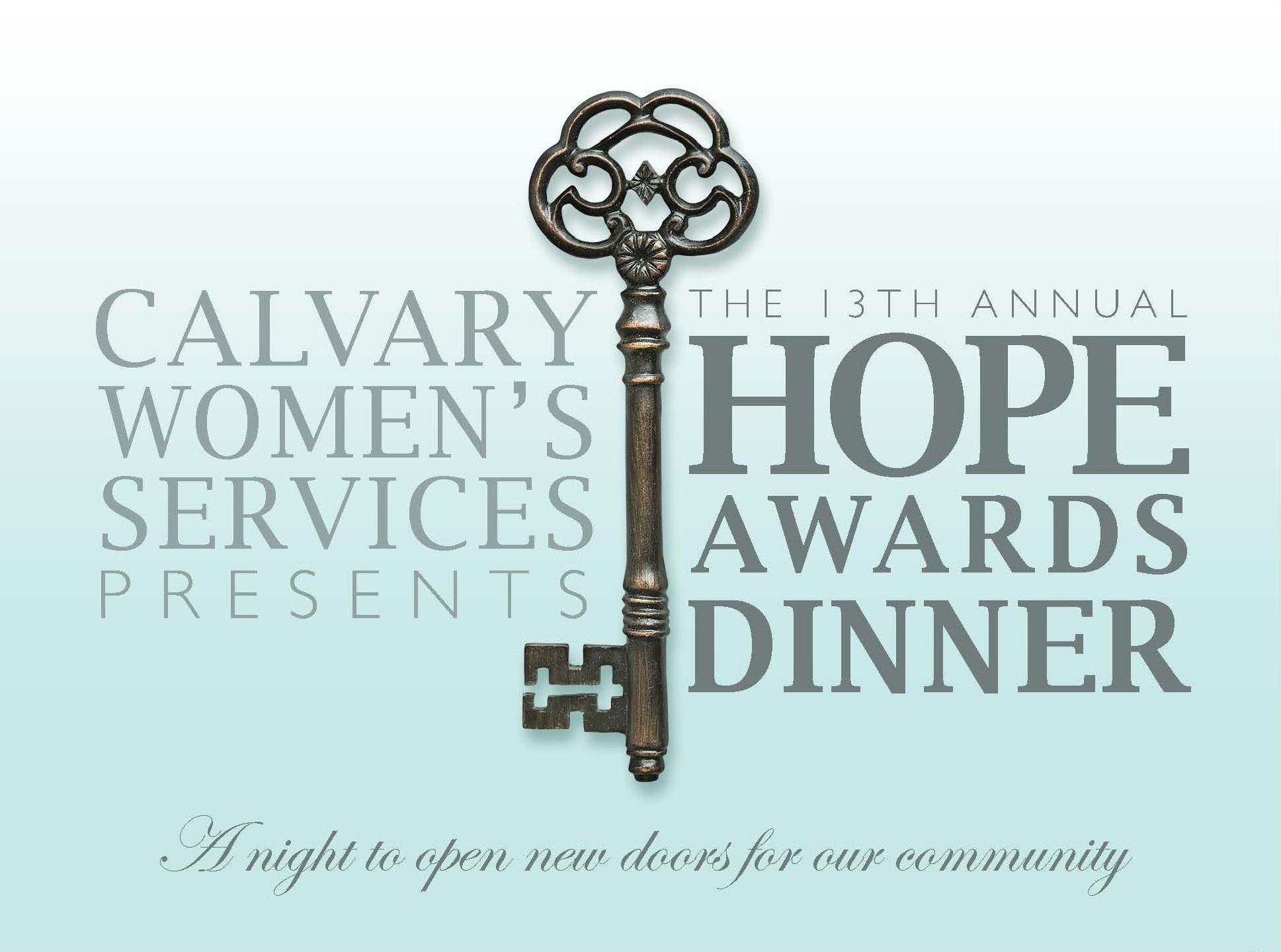 If you're a friend of Calvary Women's Services, you've likely come across our mission statement, part of which is emblazoned on our donor wall: to offer a safe, caring place for tonight; support, hope and change for tomorrow. The promise of hope for the women who come to Calvary is not insignificant: hope for a better tomorrow is what motivates the women to work hard to overcome their addictions, to improve their health, to gain employment, and to make other lasting changes in their lives. Elsie, a resident of Calvary, described hope recently as "the spirit to continue with my dreams."
At Calvary's annual Hope Awards Dinner, we celebrate the role that hope plays to the women who come to Calvary, and honor those who bring hope to women in need. Over the past 12 years, attendees have had the opportunity to meet honorees such as Congresswoman Eleanor Holmes Norton, NPR's Diane Rehm, BET entrepreneur and philanthropist Sheila Johnson, DC Chief of Police Cathy Lanier, and PBS's Gwen Ifill. A common theme each of these honorees share is the role that hope played as they overcame personal obstacles to achieve great things in their lives.
At the Hope Awards Dinner, women who have graduated from Calvary's programs also share their stories of what they have overcome to end their homelessness. Whether they faced domestic violence, mental health issues, or drug addiction, each of these women found a place of comfort at Calvary, and hope propelled them out of homelessness and into independent living.
On Wednesday, May 14, we will once more honor the spirit of hope at our 13th Annual Hope Awards Dinner. We invite you to join other members in the Calvary community and be inspired by stories like these as you make an impact in the lives of women who are homeless.
Tickets are $250 per person, and sponsorships are available. For more information, contact Stephanie Shinn at sshinn@calvaryservices.org or 202.678.2341 ext. 221.