March 5, 2014
Meet Our New Development Associate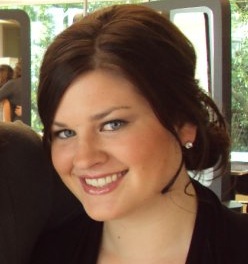 We are so excited to introduce you to the newest member of the Calvary staff, Stephanie, on the blog today! Stephanie joined the development team last month as the Events and Donor Relations Associate. Get to know her below!
Tell us a little about yourself!

I am originally from Rockford, Illinois, home of Cheap Trick, the Rockford Peaches, and the birthplace of the sock monkey. I went to the University of Wisconsin-Madison, and I love all things Wisconsin: Badgers, Packers, brats, and cheese!

What's your favorite thing about working at Calvary so far?

Everyone has been so warm and welcoming! I couldn't be happier to be joining the Calvary team. I couldn't have found a better fit!

What are you looking forward to most about working at Calvary?

I'm eager to meet and develop relationships with our generous supporters, but most of all, I look forward to seeing the women at Calvary work towards their goals and achieve independent living.

Share a fun fact about yourself!

I was born on April Fool's Day. It was during halftime of the Georgetown v. Villanova final four game. When my dad called to tell my aunt I was born, she hung up on him because she thought it was an April Fool's joke.