October 9, 2014
Limited Spaces Available for Roundabout Century Bike Ride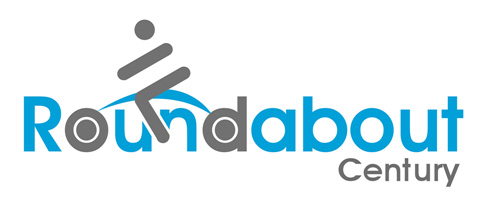 Last November, a small but mighty group of cyclists participated in the first Roundabout Century Ride – a 100-mile bike ride organized to raise funds for Calvary Women's Services. In less than one month, the 2nd annual Roundabout Century takes place! The Roundabout Century was organized by Calvary's IT consultant, Gillian Cook, and her friend Matt Bond. Both Gillian and Matt will be participating in the ride again this year – we thank them for their enduring support of Calvary.
There are still spaces for riders interested in participating in the ride on November 1. Please visit http://bit.ly/roundaboutcentury for more information and to register for the event. Your registration fee and any additional funds raised will be donated directly to Calvary Women's Services and used to support our housing, health, education and employment programs for women.

This year's event is generously supported by The Bike Rack, a DC bike shop. The Bike Rack will accompany riders on the route and perform bike tune-ups and adjustments prior to the ride. Female cyclists are welcome! The Bike Rack is committed to promoting women in cycling at all levels, from casual cyclists to commuters to competitive riders.
Riders will enjoy a healthy lunch at the Amsterdam Falafelshop in Annapolis. Amsterdam Falafelshop is offering riders a 10% discount on their meal. Immediately following the ride, participants and friends are invited to a happy hour celebration at the Ugly Mug located in Southeast DC. Celebrate your 100-mile accomplishment with hearty food and drinks. The Ugly Mug will also be donating 10% of sales from the group to Calvary!
Visit www.roundaboutcentury.com for additional updates and helpful cycling tips. The site also includes the training schedule for the weeks leading up to the big day.