October 3, 2014
Volunteer Spotlight: Eva Chavez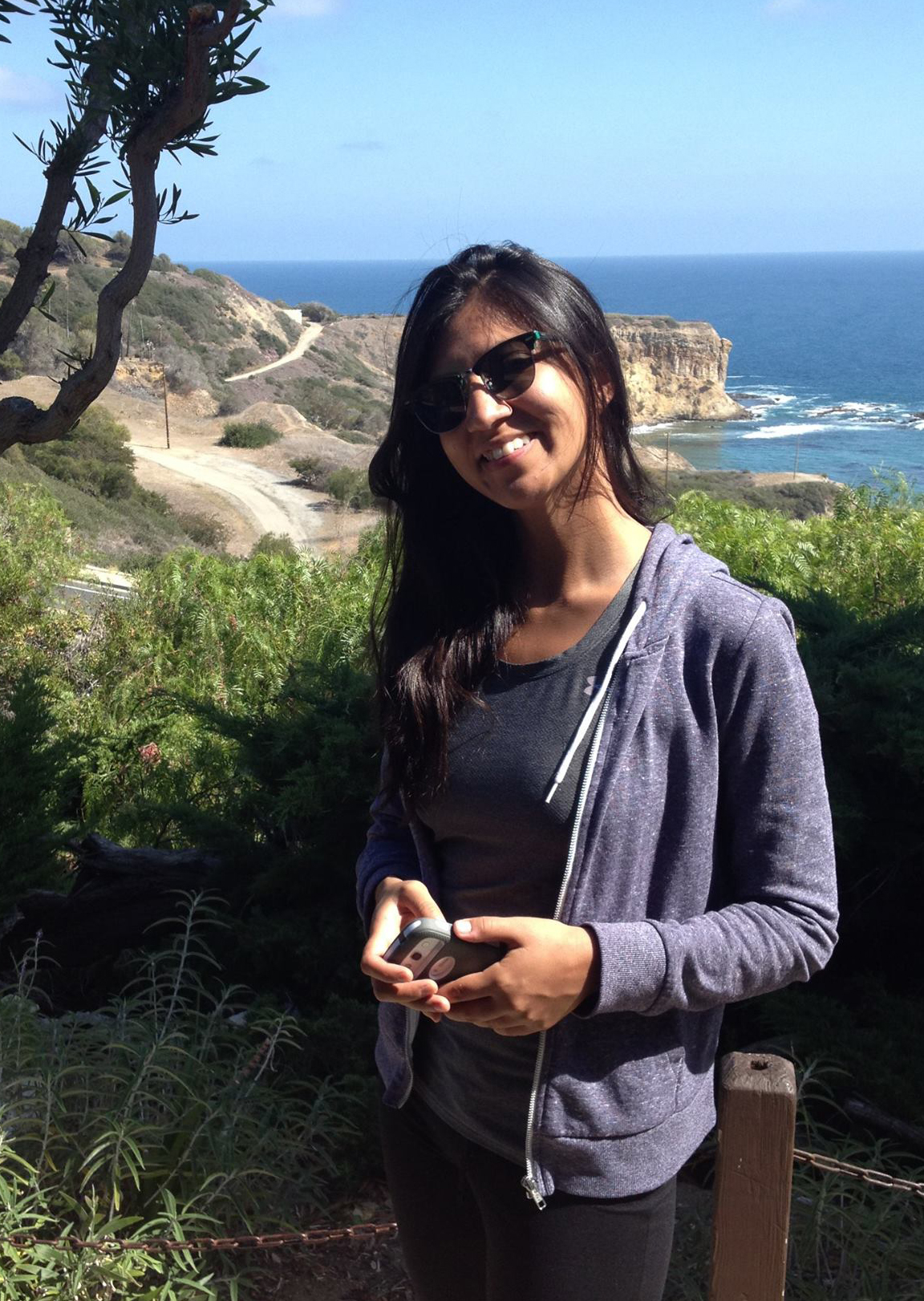 Eva has been a wonderful asset to Calvary's Life Skills, Education and Arts Program (LEAP). She currently teaches Conversational Spanish and Yarn Works classes, expanding the horizons of Calvary's residents. Her enthusiastic, conversational approach to learning can be applied to any topic. Eva has also battled with a knee injury since joining us, and her response has been a lesson in and of itself – she sent knitting photos from her hospital bed, told tales of navigating public transport with crutches and shared her attitude of keeping an optimistic outlook through difficult times. Thank you, Eva, for caring for women at Calvary by sharing from your experience!
Read about Eva's volunteer experiences at Calvary below.
Where are you from?
I was born in Mexico and grew up in Los Angeles.
Share a fun fact about yourself!
I have my own podcast where I talk about sports, culture and news topics of the week.
How did you first hear about Calvary?
I did a Google search for a women's shelter and Calvary came up!
Why do you volunteer at Calvary?
I chose Calvary because I did similar professional and volunteer work in Los Angeles in the Skid Row area before coming here. I was looking for a small organization that provided the rare smaller program environment to their participants. Calvary is unique because it focuses on quality vs. quantity!
What do you like best about your work with Calvary?
I like that it's a close-knit community. Being a volunteer in a small organization allows me to meet more women at the center and connect with them at a real level.
What has been your most memorable experience at Calvary?
This summer I had surgery on my and the women made me a get well card with Spanish phrases!
What has surprised you most about volunteering at Calvary?
The fact that every five days one women moves from Calvary and into her own home.
What would you tell someone considering getting involved with Calvary?
You are always learning something at Calvary! Calvary staff and class participants want volunteers to enjoy their experience and learn as much as possible about the programs they offer. You are offering your time and a service to help but the volunteer learns a lot too!
If you had to choose one word to describe Calvary, what would it be?
Hope.
LEAP facilitators such as Eva are committed and enthusiastic instructors who lead educational and enrichment classes on a wide variety of topics for Calvary residents on weekday afternoons. We welcome volunteers who can commit to lead ongoing classes for up to 15 participants that offer tangible skills and promote well-being. This is a great opportunity for skilled volunteers to share their knowledge, and a great chance to develop a meaningful relationship with our residents. If you would like to learn more about volunteering at Calvary, please contact Catherine Bisson at cbisson@calvaryservices.org or (202) 678-2341.