November 9, 2014
Riding for Calvary, Rain or Shine
Cyclists are huddled outside Calvary Women's Services, some stretching, some eating a last-minute snack. It's 7:00am on a cloudy Saturday morning, and rain is definitely in the day's forecast. This was the scene last Saturday when a dedicated group of riders prepared to take off on the second annual Roundabout Century Ride to benefit Calvary.
Despite the blustery conditions, the photos from the 100-mile ride show determination, celebration and a lot of smiling faces. One rider, Kristi, shared these comments about the experience:
It was quite a day for a century ride! It never got above 50 degrees, there were crazy winds, and it rained for about 25 miles! I honestly couldn't feel my toes for about 80% of the ride… but I'm so glad that I did it. It made me think about how often people are exposed to harsh elements not because they chose a physical challenge, but because they do not have a place to live. This ride benefited Calvary Women's Services, and all the money goes directly to program costs such as housing, meals, educational classes and connecting women to jobs. It's not too late to support!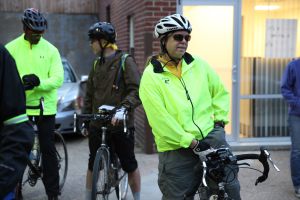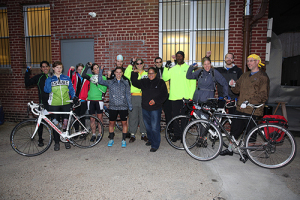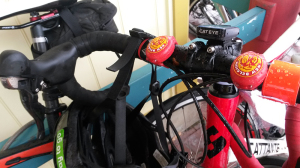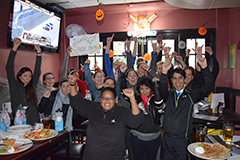 We extend a huge thank you to all the participants of this year's Roundabout Century who raised money for Calvary, with special thanks to event organizers Gillian Cook and Matthew Bond! The Bike Rack DC, Amsterdam Falafelshop in Annapolis and The Ugly Mug DC generously supported this year's ride – thank you!
To view more photos from the Roundabout Century Ride, visit our flickr page.