December 10, 2014
Give Back at Calvary's Holiday Party
Holiday Give Back is just one week away! Join us next Wednesday, December 17, for an evening of tasty food, drinks and holiday cheer. Calvary's annual holiday reception provides donors and friends a special opportunity to gather together and celebrate the season of giving. There is still time to purchase a ticket or item from our wish list.
Your Holiday Give Back donation makes a difference to the women at Calvary during the holiday season and beyond. Consider purchasing an item from our online wish list, like a warm pair of pajamas or a bedding set for a woman to use in her new home. Your gift means so much to women during a time of year that can be especially difficult.
Holiday Give Back is generously sponsored this year by General Dynamics C4 Systems, Command Consulting, the QED Group, LLC and Baker Tilly. Thank you to the organizations and individuals who are sponsoring this year's event. DC councilmember at-large David Grosso will also serve as an honorary co-host of this year's reception.
Click here for more information about Holiday Give Back. We hope to see you there!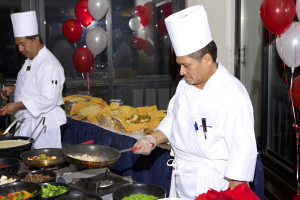 Guests enjoyed a delicious pasta bar at
last year's Holiday Give Back.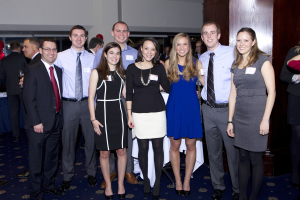 Young professionals, business leaders, members of
Congress and well-known athletes have attended
past Holiday Give Back receptions.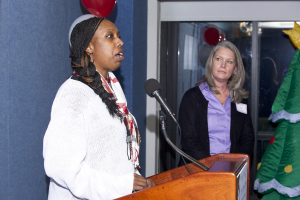 A woman currently living at Calvary will share her
story during the event.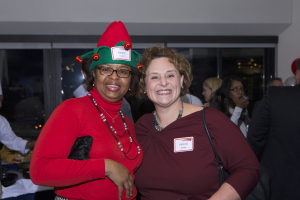 Come and be merry at Holiday Give Back!