December 12, 2014
Volunteers Make the Holidays Bright
From Thanksgiving through the New Year, there are many different groups that come to Calvary and volunteer their time. We are incredibly grateful for these individuals and their commitment to Calvary. Many of them make it an annual visit after having such a positive experience the first time. Whether you are a seasoned volunteer or just volunteering for the first time, know that you help make the holidays brighter for the women at Calvary. Thank you!
Hogan Lovells – one of Calvary's Corporate Partners – has been donating Thanksgiving food baskets to women at Calvary for the past several years. We were amazed again by their gratitude this year, as box after box of food items stacked up in the Good Hope Kitchen. Many of the festive baskets were given to women in Sister Circle so they could prepare traditional Thanksgiving meals in their homes.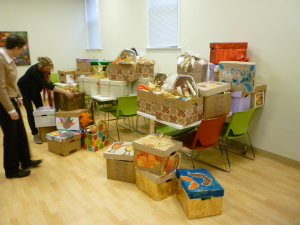 On Thanksgiving Day, we welcomed "Pretty Ricky," "Big Will," "LB" and company from the DTS Ryders motorcycle club. This crew has been serving Thanksgiving dinner at Calvary for the last four years. These guys may look tough, but they are generous and kind in spirit.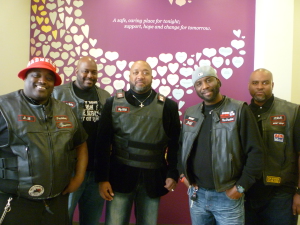 The holidays would not be complete without festive decorations. Thankfully, we were happy to have two families come in on a Saturday in early December to make crafts with residents and decorate the entire building. It's amazing what a difference these colorful decorations made in our facility!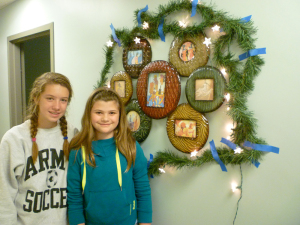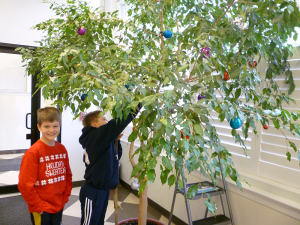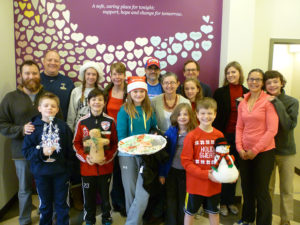 Come back to visit this post again – it will be updated with information and photos of additional volunteer groups that come to Calvary between now and the end of the year.