March 11, 2015
Step Up DC Volunteer Opportunities
Step Up DC connects women in Calvary's housing programs with employers in the community, empowering them to find jobs and end their homelessness. The program is currently seeking experienced volunteers to work with women as they pursue their career goals.
Searching and applying for jobs online can be a job in itself! Calvary is in need of a Computer Lab Supervisor who will assist women as they search for jobs. The Step Up DC Computer Lab Supervisor will work with and monitor women in Calvary's computer lab on Tuesday and Thursday mornings. The Supervisor will log participants on to machines, monitor computer activities and answer any questions that arise regarding best job search practices and technology. This volunteer should have basic knowledge and skills surrounding computers and job searching, as well as strong interpersonal skills. Click here for a complete role description.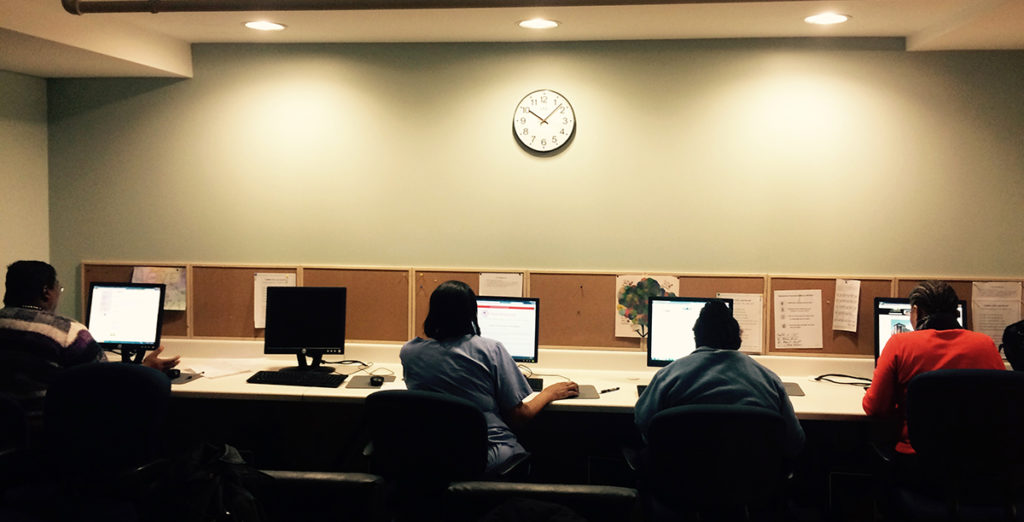 Mock interviewing is another important exercise in the job search process. External Mock Interviewing volunteers for Step Up DC help empower women by strengthening their interviewing skills. External interviewing helps create the atmosphere of a real life interview. The external mock interviewing experiences exposes participants to the stresses of traveling to an off-site location, navigating transportation, being in an unfamiliar setting and interacting with professionals. External Mock Interviewing volunteers should have experience in hiring, access to a secure location where interviews can be conducted and a willingness to improvise in order to create a believable interview atmosphere. Click here to learn more about this volunteer opportunity.
Individuals who are interested in these positions are encouraged to contact community engagement coordinator Arielle Baker.