May 12, 2015
"Freedom Song: For My Sisters and Me" by Freda Denis-Cooper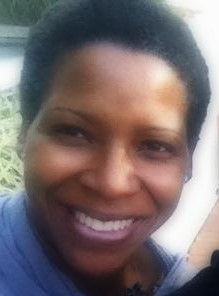 DC poet Freda Denis-Cooper composed the poem below for the occasion of the 14th Annual Hope Awards Dinner happening this Thursday, May 14. Freda has been featured numerous time on NPR's "News & Notes" program with Ed Gordon. She published her debut collection of poetry in 2000 entitled Stones Unturned: The Soul Poetic. From 2004 to 2006, she created and hosted Of Words & Wisdom, a literary showcase of women faculty, staff and students in the University of North Carolina at
Chapel Hill community. Freda continues to create and is currently working on her second book of poetry entitled All Other Ground. Thank you, Freda, for capturing the spirit of women at Calvary in this inspirational and hope-filled poem!
Freedom Song: For My Sisters and Me

A new day is dawning
What shall I fear?
Of whom shall I be afraid?
Courage is my name.
With perseverance firmly in my right hand
A greater sense of worth held closely to the bosom with my left
I've given my stories to the ones who've come to sit at my feet
Watch me while I carefully shed the old skin
Cocooned in a way of a life… lived among shadows
of confusion and pain
guilt and sadness
madness and fear
doubt
Lovelessness.
Today
we emerge strong
Getting stronger
Stepping out from the crevices
Between rocks and other hard places
Where we left our shame
Reclaim our name!
I am becoming the woman I want to be
With soundness of mind
Bold in spirit
And free…
Like caterpillar into majestic, brilliant butterfly
Mastering my destiny
Mothering my destiny
You've helped me discover me
Being the change in the world that I've made up my mind to see
And loving my dear beautiful sisters
But most of all,
having learned to love the one right here
Inside of me.