May 29, 2015
Photos from the 14th Annual Hope Awards Dinner
Thank you to everyone who supported Calvary Women's Services through the Hope Awards Dinner on May 14! More than 300 guests gathered at the Ronald Reagan Building & International Trade Center to celebrate the inspiring achievements of women at Calvary. The event was a great success where we raised more than $300,000 that will go toward Calvary's housing, health, education and employment programs. Enjoy some photos from the event below! More photos are posted on Calvary's flickr page.
If you haven't seen it already, please watch our new video, "Where Hope Meets Impact," which premiered at the Hope Awards Dinner. The video was produced by SevenTwenty Strategies.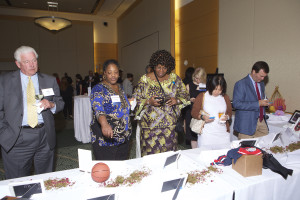 Guests perused silent auction items and bid on their favorites.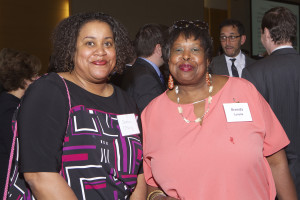 Brenda Canada (shown at right), a past Hope Award honoree.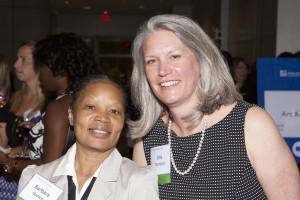 Chef Barbara Dodson (at left) and executive director Kris Thompson. Barbara was recognized during the event as the recipient of the Women Chefs and Restaurateurs Community Service Award.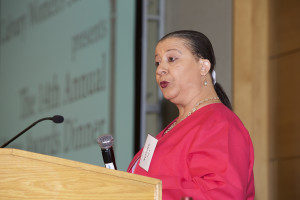 Verlette Ford, a Sister Circle resident, spoke about overcoming
addiction and homelessness with Calvary's support.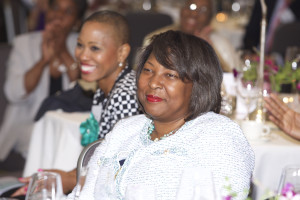 Rosie Allen-Herring, president and CEO of United Way of the
National Capital Area, was presented with the Hope Award.