November 13, 2015
Corporate Partner The QED Group, LLC to Donate on Giving Tuesday
Giving Tuesday is less than three weeks away! If you have a compelling story about why you choose to give to Calvary Women's Services, don't forget to submit a brief reflection to #MyGivingStory before November 24. #MyGivingStory is a social media campaign and contest that asks people to tell their personal giving stories and share why they support their favorite organization. How has Calvary touched your life?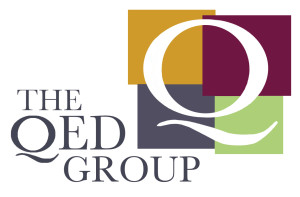 This year, The QED Group, LLC is showing their support for Calvary by donating $5,000 on Giving Tuesday. All of the gifts that Calvary receives for Giving Tuesday will go a long way in providing basic comforts, meals, educational supplies, employment resources, and more to homeless women this holiday season.
The QED Group, LLC is a full-service international consulting firm committed to solving complex global challenges through innovative solutions with a focus on Monitoring and Evaluation, Knowledge Management, and Professional and Technical Support Services and Solutions. The QED Group's Outreach for Impact Committee provides assistance to nonprofit organizations through financial contributions, volunteer services, sponsorships of large events and donation drives. QED has generously sponsored past Calvary events including Holiday Give Back and the Annual Hope Awards Dinner. Their partnership empowers women to do more and reach their goals for independent living. Thank you, QED!
On December 1, you can donate to Calvary quickly and easily through our Giving Tuesday page: http://bit.ly/calvarygivingtues.