July 27, 2016
Summer Wish List
UPDATE: So many of you have generously answered our call for donations for the women at Calvary. We are still in need of the items listed below, but we wanted to share a note from one of our case managers, Stephanie:
"As a case manager at Calvary, I get to witness the amazing things your donations do for women at Calvary. Anita recently moved into her own apartment after living at Calvary for a year. Your donations gave Anita a fresh start.
She was able to start her new life with brand new household items and because she was given these things she could stretch her earnings farther. They made her more comfortable in her new home and she was able to feel good about herself again.
 
Your donations and contributions empower women at Calvary to regain their sense of dignity and respect. Thanks for all you do."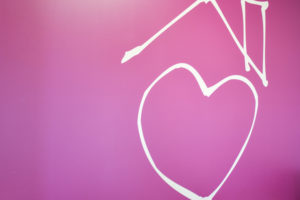 This summer we are excited that many women at Calvary are moving out into their own homes. In order to make their new homes feel warm and comfortable, we are seeking donations of furniture and household items.
Please consider making a donation to empower a woman as she transitions into a stronger future.
Kitchen and living room items:

Dishes
Pots/pans
Silverware
Glassware
Coffee Pot
Dishtowel/Dishcloth
Dish Liquid
Hand Soap
Paper Towels
Bedroom items: 
Pillows
Sheets/comforter sets
Laundry baskets
Laundry detergent
Fabric softner/dryer sheets
Bathroom items: 
Towels/wash cloths
Shower curtains
Bathroom rugs
To order smaller items online, visit our Amazon wish list here. (Please be sure to include your name and contact information int the "gift message" of your Amazon order.)
Please send donations directly to Calvary at:
Calvary Women's Services
attn: Arielle Baker
1217 Good Hope Road, SE
Washington, DC 20020
Or, you can schedule a time to drop off your donation by  contacting Arielle Baker at (202) 678-2341 ext. 233. Thank you for your generosity!