November 10, 2016
Support Calvary Women's Services for Giving Tuesday 2016
UPDATE – Giving Tuesday is live! Donate to support Calvary's goal of raising $10,000 to support critical programs for women who are homeless in Washington, DC. 
Join Calvary Women's Services for a global day of giving on Giving Tuesday – November 29, 2016.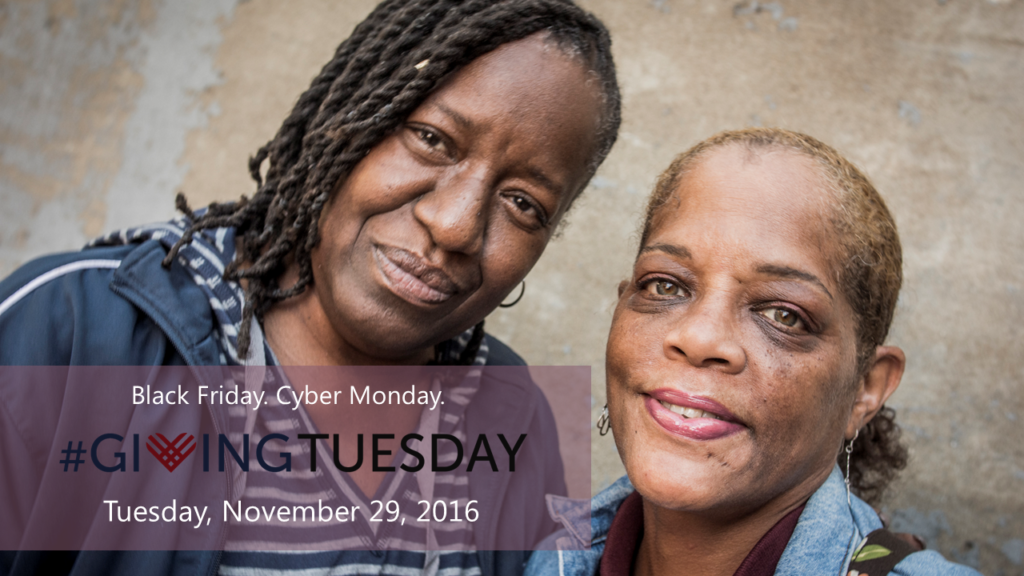 This year, we're calling on our most dedicated supporters to join us by setting up a personal fundraising page for Giving Tuesday.
By fundraising to benefit Calvary, you'll help us reach our goal of raising $10,000 to support programs that provide critical services to women experiencing homelessness in Washington, DC. Together, we can make sure women achieve their goals of permanent housing, financial independence, stable employment and mental wellness. On Giving Tuesday, be part of the solution with us!
Launch your own fundraising page to give your coworkers, family, and friends a chance to support Calvary's work and empower homeless women in our community.
Create a Giving Tuesday fundraising page.
After you create a fundraising page, you'll get all the tools you'll need to successfully reach your fundraising goal – from $500 to $5,000 – on Giving Tuesday. Thank you!