April 24, 2017
First Latina Senator, Catherine Cortez Masto, to present at Hope Awards Dinner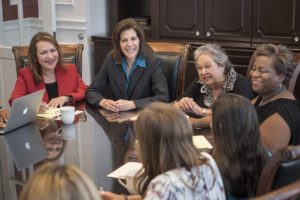 We are honored to announce that Senator Catherine Cortez Masto of Nevada will be presenting the Hope Award to Dolores Huerta at our 16th Annual Hope Awards Dinner on May 10th.
Ms. Cortez Masto is the first Latina U.S. Senator in history and is committed to increasing access to housing, and the advancement of human service organizations, equal pay for women and women's health programs. Ms. Cortez Masto is a former criminal prosecutor and served as Nevada's attorney general for two terms.
We are honored to have Senator Cortez Masto present the Hope Award to Ms. Huerta, who shares her commitment to developing women leaders, and empowering women to rise up from poverty, secure stable employment and move into their own homes.
To learn more about the Hope Awards Dinner, or to purchase tickets, click here.