April 12, 2017
Step Up DC Boosts Women's Confidence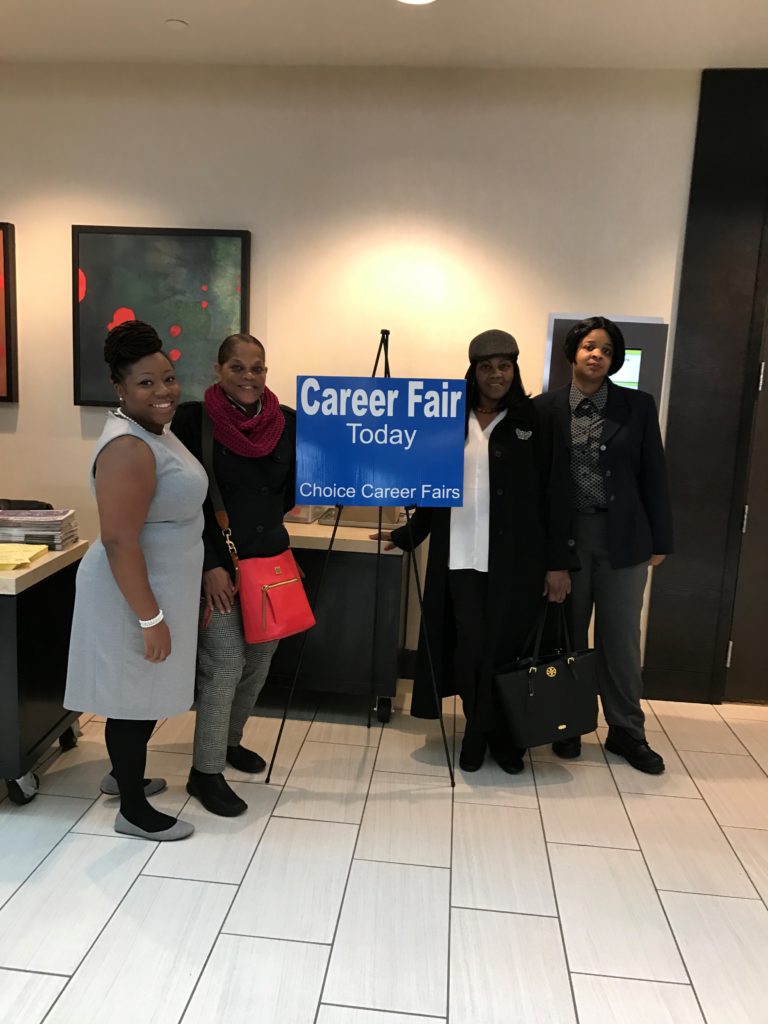 Our job placement program, Step Up DC, has recently gone through some exciting changes.
In March, we welcomed Kenisha Boone, our new Workforce Development Specialist. She comes to Calvary from the Light House and Academy of Hope Adult Public Charter School, where she provided workforce readiness and case management assistance to address barriers to success, and supported academic achievement and self-sufficiency.
Here at Calvary, Kenisha is busy stepping up women's careers, as there are currently six active job seekers enrolled in Step Up DC.
"Each woman is different and thrives when provided with the right kind of support. That's why Step Up DC continuously encourages peer support, but at the same time, offers highly personalized employment consulting," says Kenisha.
One of the residents, Alyssa, has recently received a major confidence boost – with Kenisha's assistance, she compiled all the accolades and training experiences she received at a previous job to create an updated resume. When Alyssa first enrolled in Step Up DC, it was obvious that she hadn't had a chance to use a computer in a long time. But, she proved to be a fast learner and set high expectations for herself.
Like other women enrolled in Step Up DC, Alyssa is interested in improving her professional image as well as learning to navigate social media platforms, such as LinkedIn, that will increase her visibility to employers. With her new resume on hand, she is now comfortable filling out job applications by herself, and is building new skills every day.
"There is great need for programs like Step Up DC. Our hope for the future is to expand Step Up DC into the wider South East community," says Kenisha. That's why in June, she's planning to host a career fair that will be open to all Calvary residents as well as other women in the community.
"This will be a great opportunity to engage with potential employers, learn about job openings and hiring processes, practice self-presentation, and connect with other job seekers. Keeping up the confidence, motivation and support is key – and that's what Step Up DC is all about."
Interested in helping out? Become a Step Up DC volunteer! 
We're currently looking for:
Job Lead Facilitators who will do one-on-one assistance with job applications on Tuesday and Thursday mornings.
Employment Task Force Volunteers who will conduct research on local employment opportunities and reach out to employers to encourage them to hire Step Up DC applicants.
Job Fair Transportation Volunteers who will accompany clients to four local job fairs in a year.
For more information about these opportunities, please contact Arielle Baker.
We look forward to hearing from you!