June 29, 2017
Calvary Kicking Off Step Up DC @ Skyland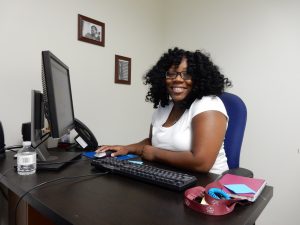 We invite you to celebrate the expansion of Calvary Women's Services' job placement program, Step Up DC, to Skyland Workforce Center!
To kick off our job placement services for women at Skyland, we're hosting a block party on Friday, July 7th, with food, music and giveaways. This will be the perfect opportunity to learn more about our services and enrollment eligibility.
Step Up DC will provide services at Skyland on Mondays and Wednesdays from 9:00am to 12:00pm.
Requirements for joining Step Up DC at Skyland:
Case manager referral
No felonies or violent misdemeanors within the last 5 years
Experience using a computer
Recent employment history
Self-motivated
Electronic resume
Committed to Mondays and Wednesdays 9:00am to 12:00pm
The Block Party will take place on Friday, July 7th, 2017 from 10:00am to 1:00pm at Skyland Workforce Center, 2509 Good Hope Road SE, Washington, DC 20020.
To learn more or join Step Up DC, please contact Kenisha Boone, Workforce Development Specialist at Calvary Women's Services, or stop by the Skyland Workforce Center during Step Up DC hours. (202) 678-2341 x234 or (202) 793-2144 or kboone@calvaryservices.org