June 15, 2017
Taking a Leading Role on Women's Homelessness in D.C. – Introducing the Women's Services Task Force
Written by Kris Thompson, Executive Director, Calvary Women's Services
On Friday, June 9th, Calvary hosted a meeting of the Interagency Council on Homelessness (ICH)* Women's Task Force. I was thrilled by the number of people who attended and their commitment to improving the lives of homeless women in our community – about 40 people representing over 25 agencies participated in the meeting. Together with Wanda Steptoe, executive director of New Endeavors by Women, I co-chair the Women's Task Force, which was created to address the experiences and needs of homeless women in Washington, DC.
With the support of the Community Partnership, and using data from the 2017 Point-in-Time Enumeration for the District of Columbia, the Task Force will release a fact sheet on homeless adult women who are single and who are not experiencing homelessness as part of a family unit (the population that Calvary serves).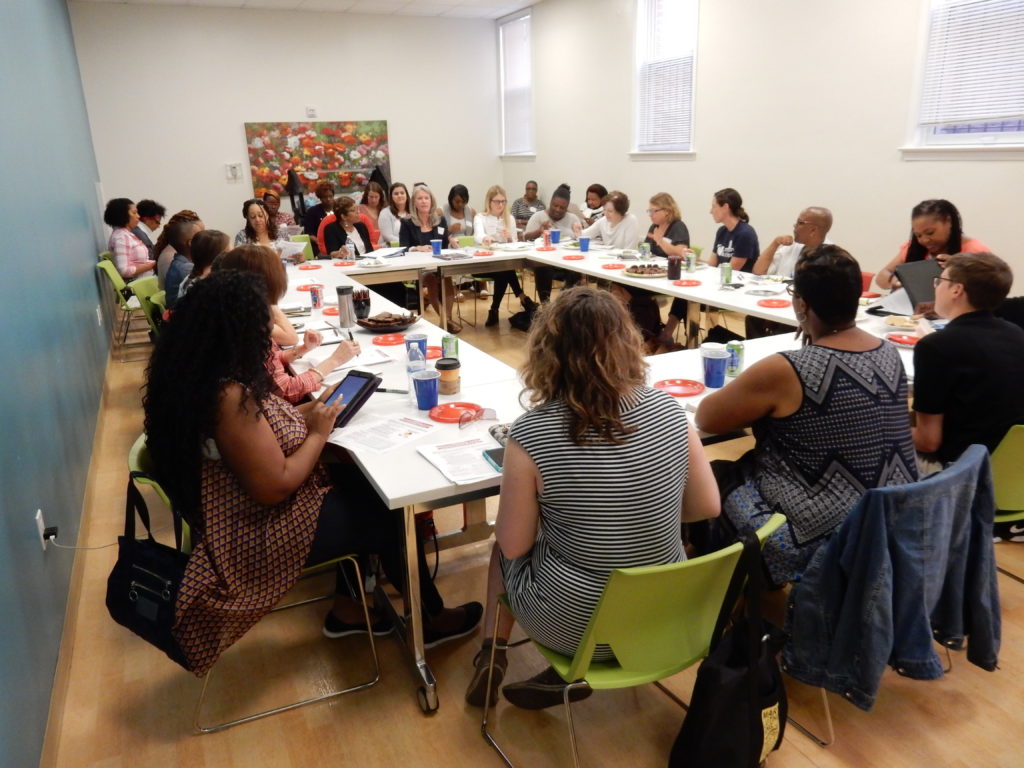 The data points to a significant need – and it verifies what we experience every day at Calvary:
42% of homeless women report experiencing domestic violence prior to their homelessness
48% of women currently homeless are over the age of 55
69% report at least one disabling condition, including 49% who report severe mental illness
The data also points to the need for more temporary and permanent housing for women. The Task Force will collaborate with women's homeless services providers, domestic violence providers, and other community stakeholders to lift up these critical issues and work toward lasting solutions. To that end, the Task Force is currently reviewing:
Women's ability to access safe and stable housing in the District;
The shortage of temporary shelter accommodations set aside for Women; and
The intersection between domestic/intimate partner violence, sexual assault, and trafficking, in partnership with providers if domestic violence housing and services.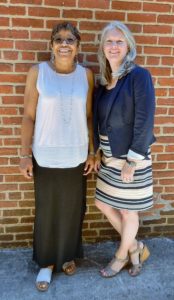 When Wanda and I began working on this, we talked about the women we see every day in our programs – women who come to the door with visible injuries and scared expressions on their face; women who are over 65 years old and have no way of making rent in DC with only a social security income; women who have lost their homes and income because of health problems.
The Task Force's advocacy and creation of solutions for these problems is critical. I am honored to take a leadership role in working with DC government, service providers and community leaders to continue to make services for homeless women a priority.
* The ICH is a group of cabinet-level leaders, providers of homeless services, advocates, homeless and formerly homeless leaders that come together to inform and guide the District's strategies and policies for meeting the needs of those who are homeless in DC.