June 12, 2017
Thank You for Supporting Calvary for #DoMore24!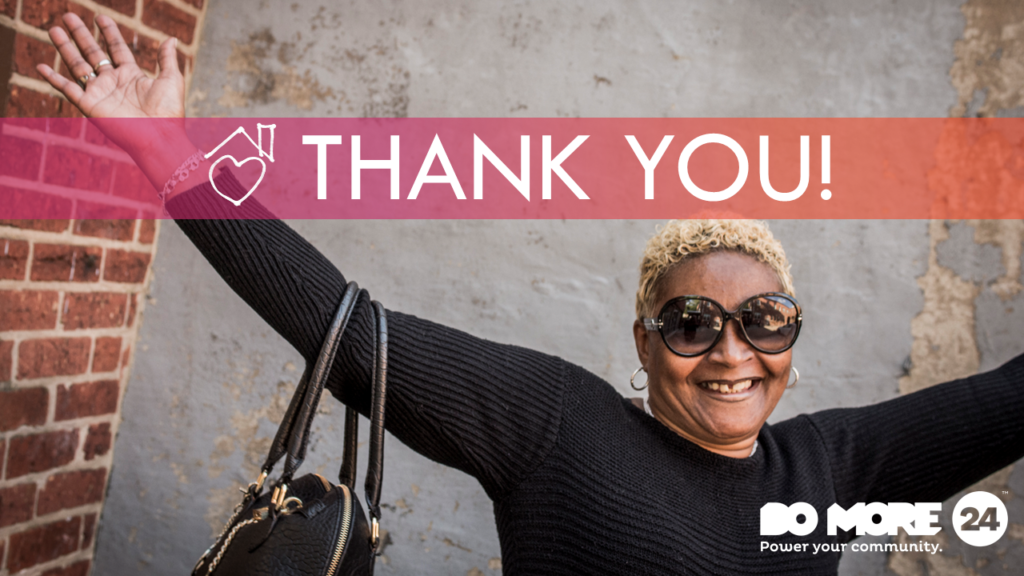 Thank you so much for supporting Calvary during #DoMore24! We were honored to participate in #DoMore24 – our region's largest online giving day – again this year, and it was our most successful yet!
We are thrilled to have raised a total of $2,950 – $450 over our goal – in 24 hours, which can cover the cost of four months of daily addiction recovery meetings for women at Calvary who are working to build stronger futures for themselves.
We rely on friends like you to continue providing our critical services that empower homeless women to transform their lives, and whether you donated, spread the word on social media, and forwarded our emails to your friends and family – thank you! None of our work would be possible without you.
"Calvary is a great place to live if you're serious about making a change. I'm working on changing my life from the inside out. Nothing will stop me from doing what I need to do to turn my life around."
– Adrienne, Calvary resident
P.S. If you missed out on Do More 24, but would still like to donate in support of Calvary's work, you can always do so here.