August 24, 2017
Labor Day Wish List for Job-Seeking Women at Calvary
Labor Day at Calvary is a chance to celebrate the achievements of women who are working to transform their lives and build stronger futures for themselves. Women at Calvary are working to heal from past trauma, gain skills they need to overcome their homelessness, and obtain employment that will allow them to build a sustainable future. Show women at Calvary that you are thinking of them this Labor day by donating a gift in honor of their hard work.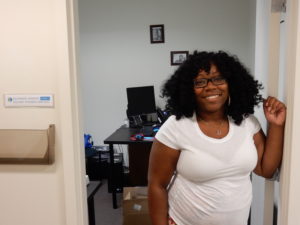 Items that women at Calvary currently need include:
Watches and other small accessories
Thumb drives
Umbrellas
Academic 2017/18 planners
Journals
Used laptops
Or visit our Amazon wish list to order items and send them directly to Calvary. (Please include a gift message with your name and address for inventory and acknowledgement purposes.)
Please ship or deliver donations to:
Calvary Women's Services
attn: Arielle Baker
1217 Good Hope Road SE
Washington, DC 20020
Questions? Please contact Arielle Baker at (202) 678-2341 x233 or abaker@calvaryservices.org.
If you're unable to donate items, but still wish to honor women at Calvary for Labor Day, please consider making a financial gift.