November 3, 2017
Roseann Finigan Meisburg Annual Health Fair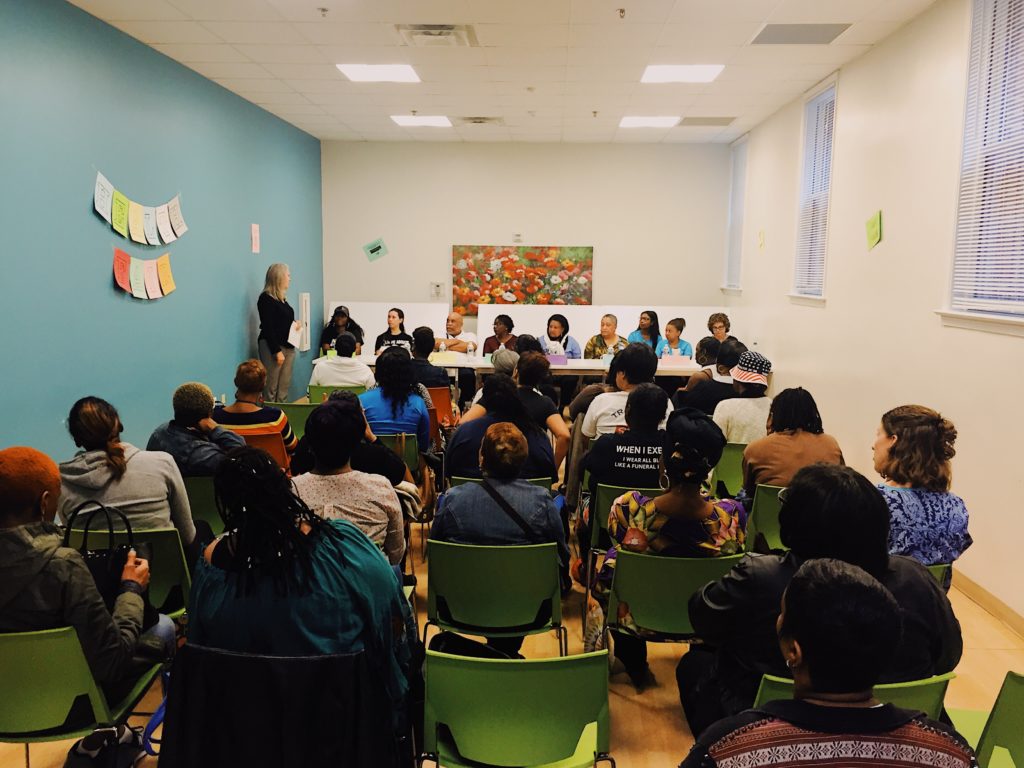 On Thursday, November 2, women at Calvary Women's Services attended the first Roseann Finigan Meisburg Annual Health Fair. Created in honor of Roseann Finigan Meisburg, the fair offered a day of health education and empowerment for women. Through a series of presentations and information booths, women learned how they can manage the challenges they may be facing, and how they can be proactive in building and maintaining good health.
"We know that health challenges can be a barrier for women as they work to end their homelessness," said Kris Thompson, Executive Director. "At Calvary, we believe it's important that women have access to health resources and education that will support them in reaching their goals."
The Roseann Finigan Meisburg Annual Health Fair complements Calvary's year-round commitment to supporting women as they build and maintain their health. Coupled with ongoing health programs, which include on-site education, individual and group therapy, a substance addiction recovery group, and personal support from case managers, women find the tools they need to work towards their goals for good health and independence.
This year's health fair featured presentations from Grubbs Pharmacy, Whitman Walker Clinic, United Medical Center, Capital Breast Care Center, Community Connections, and the DC Department of Behavioral Health. Attendees also heard presentations from Calvary's own health team, including both a therapist and a licensed nurse practitioner.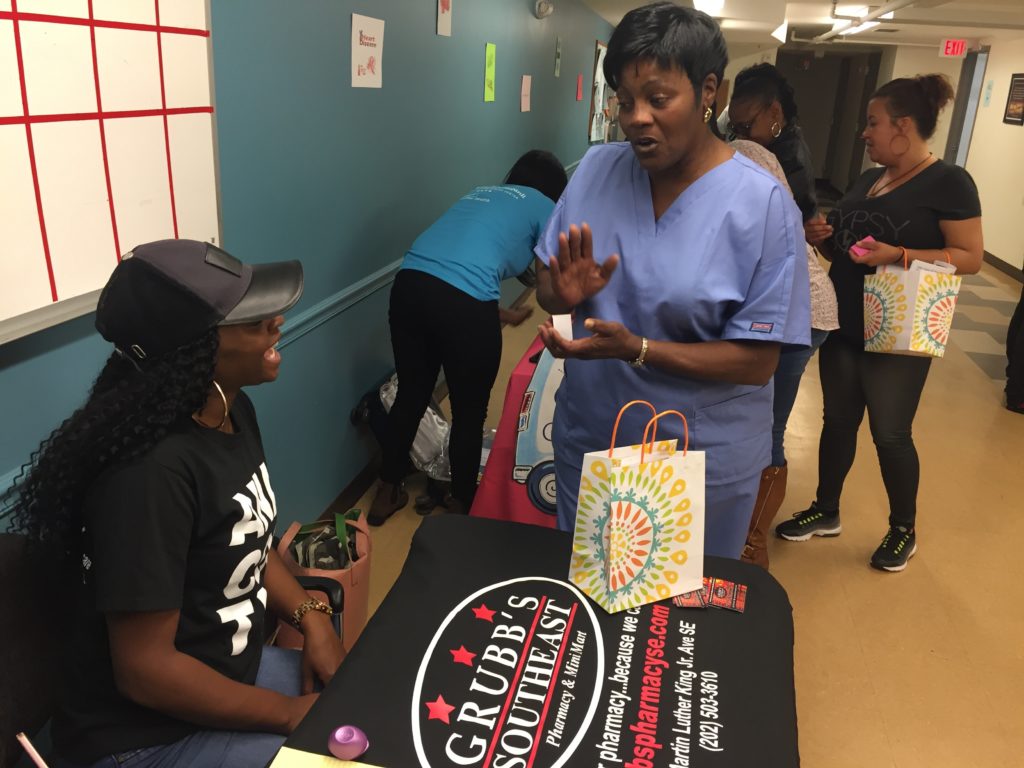 "I enjoyed all of the new information," said one attendee. "I'm glad Calvary has events like this because it gives you the opportunity to get the help and resources you need."
Some of the topics discussed at this year's fair include:
Diabetes
Substance Abuse Awareness
Mental Health
Breast Health
Heart Disease
HIV/AIDS
Special thanks to the Roseann Finigan Meisburg Foundation, a long-time supporter of Calvary Women's Services. This health fair is in honor of Roseann Finigan Meisburg and her legacy of dedication to women's health in the Washington, DC community.