January 11, 2018
2017 In Review: Day Four
This week, we're excited to highlight six posts from Elaine Johnson, the coordinator of LEAP (our Life skills, Education and Arts Program). We asked her to write about her five favorite moments from 2017.
Looking back at 2017, I couldn't just list five classes or five trips because what stands out from LEAP is a compilation of experiences, accomplishments and feelings. While LEAP classes are held at a specific time and place, the LEAP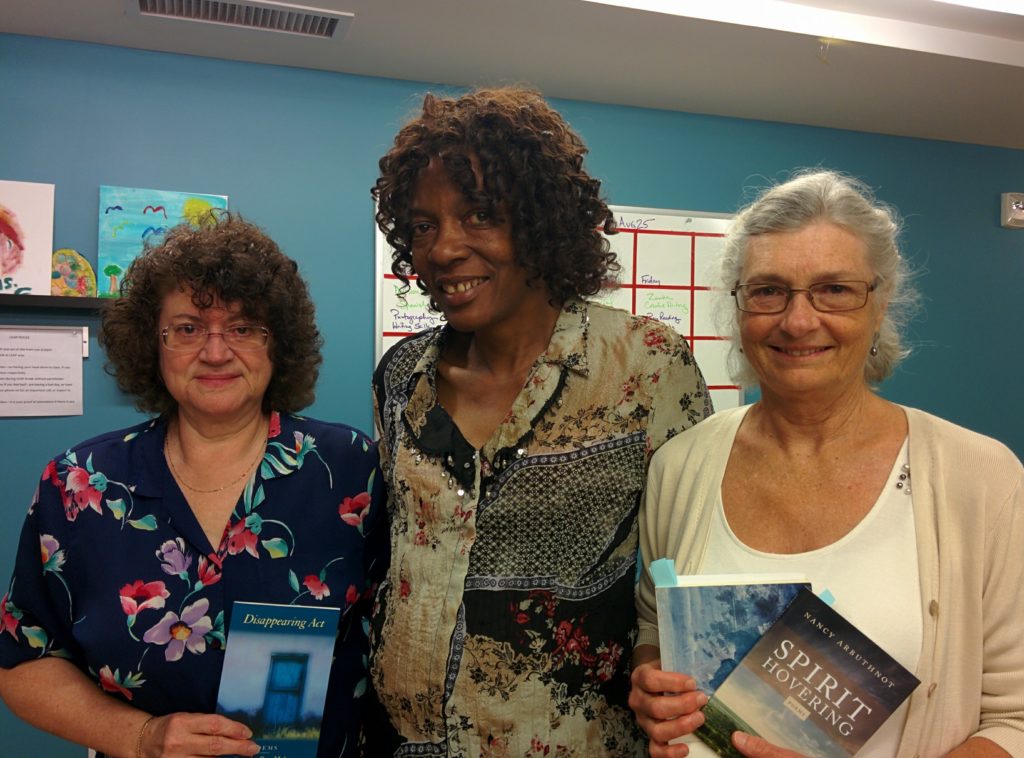 community is much further reaching—it's the poem that is written after hours, the 112th photo taken for a photography class and the epiphany that changes a woman's outlook entirely. I am lucky to share in so many of those moments that it is difficult for me to narrow down my favorites to such a tiny number!
It is important to take a moment and note that many of these experiences were only possible because of the support of the Calvary community. Without the persistence of our volunteers, the generous support of our partners and the donations of individuals near and far, we would not be able to share these experiences with the women.
The fourth memory that stands out to me from 2017 was our Poetry Series, Echoes In These Streets.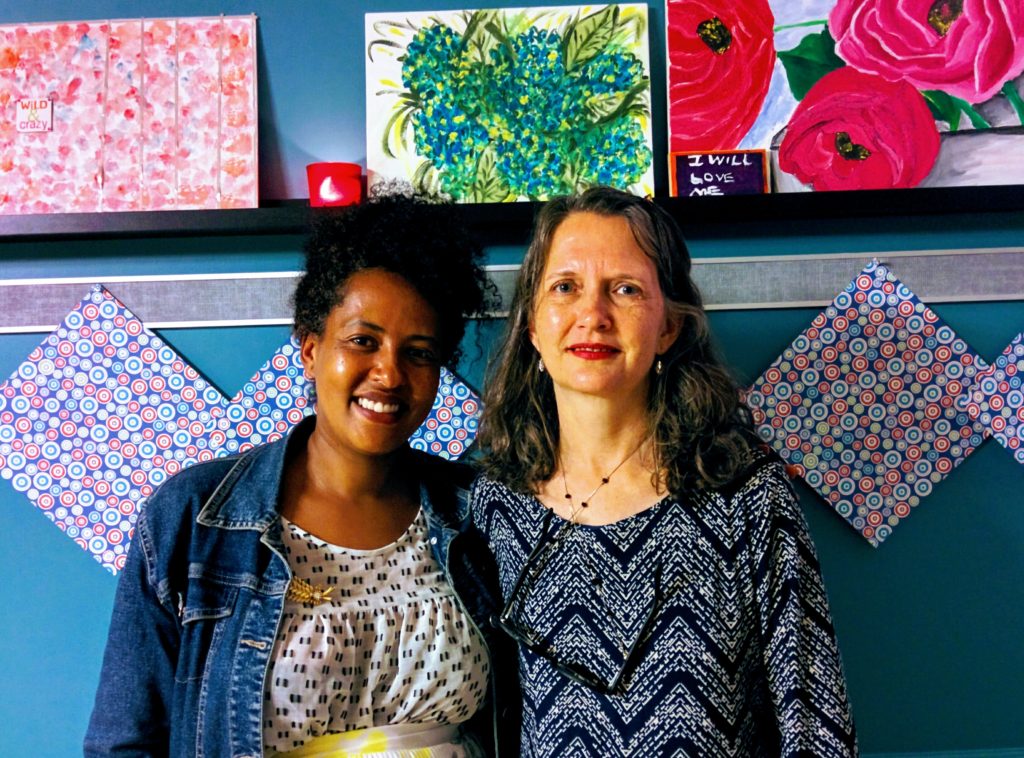 We were thrilled when we heard that we won a grant through Poets & Writers to hold four poetry readings onsite during the dog days of summer. Each reading was so different in its tone, yet, each resonated with the women. The poets had such diverse life experiences and voices that, when shared, empowered both the poets and the clients to respect their own voice and to experience art they may have found inaccessible in the past. The poetry series became such a sacred time that we continued having resident led writing workshops on those evenings for weeks afterward.
Check back on our blog tomorrow for Elaine's fifth favorite memory!