January 8, 2018
2017 In Review: Day One
This week, we're excited to highlight six posts from Elaine Johnson, the coordinator of LEAP (our Life skills, Education and Arts Program). We asked her to write about her five favorite moments from 2017.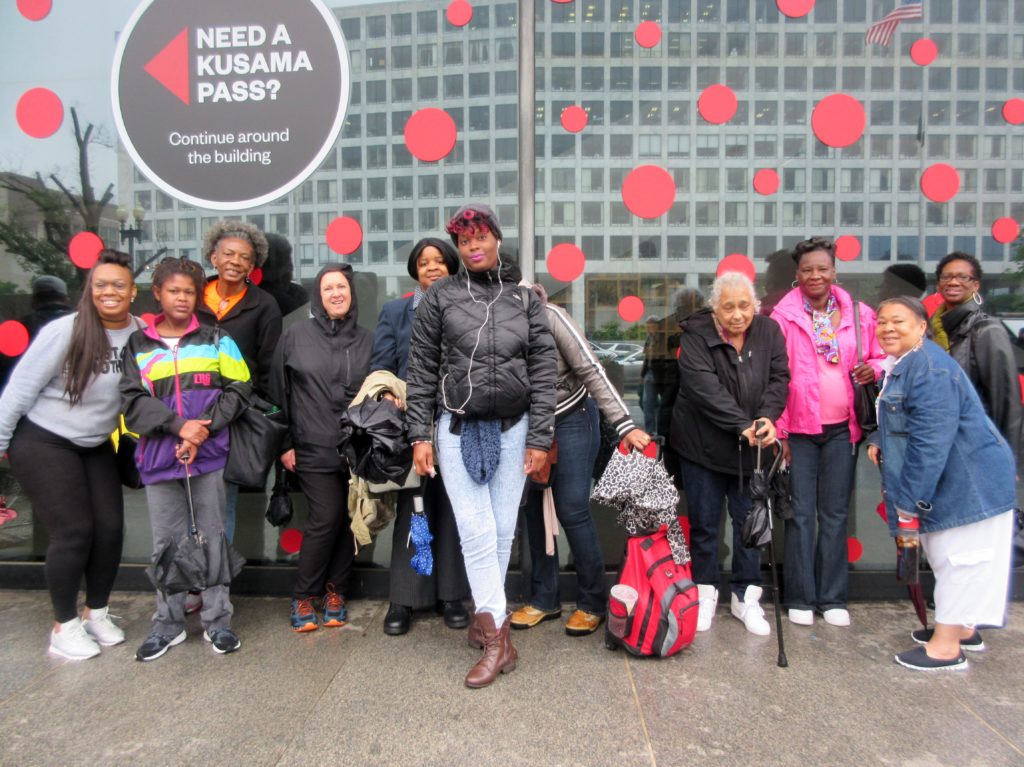 Looking back at 2017, I couldn't just list five classes or five trips because what stands out from LEAP is a compilation of experiences, accomplishments and feelings. While LEAP classes are held at a specific time and place, the LEAP community is much further reaching—it's the poem that is written after hours, the 112th photo taken for a photography class and the epiphany that changes a woman's outlook entirely. I am lucky to share in so many of those moments that it is difficult for me to narrow down my favorites to such a tiny number!
It is important to take a moment and note that many of these experiences were only possible because of the support of the Calvary community. Without the persistence of our volunteers, the generous support of our partners and the donations of individuals near and far, we would not be able to share these experiences with the women.
The first memory that stands out to me from 2017 was the Infinity Mirrors exhibit at the Hirshorn. As the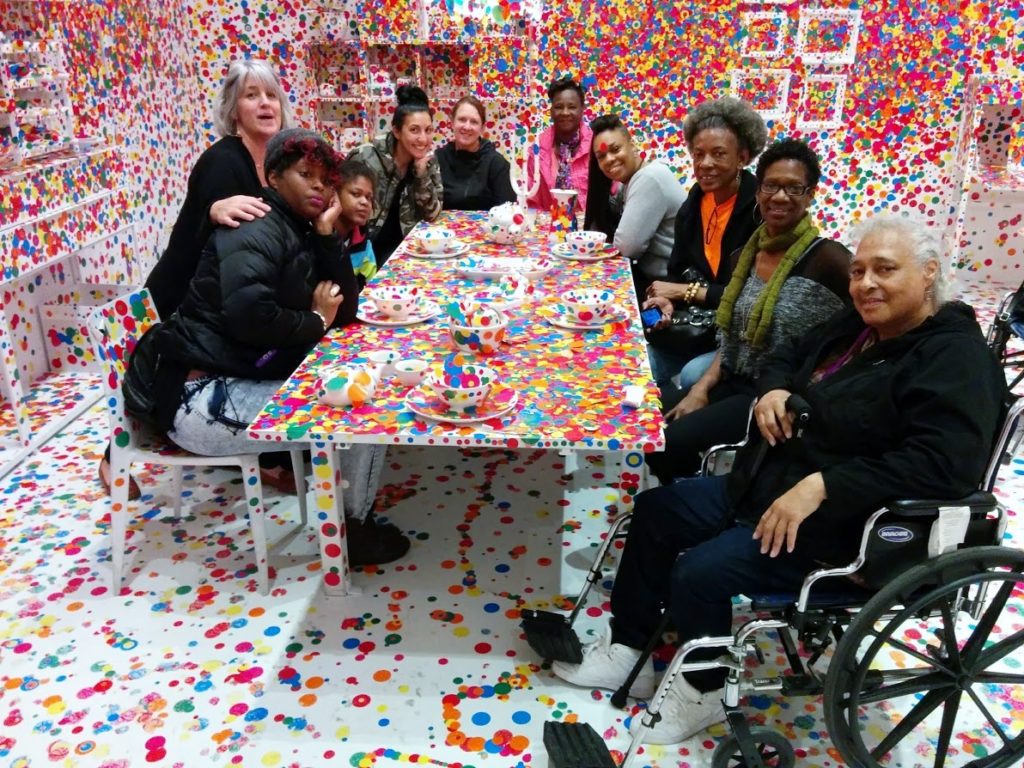 hot ticket this summer in DC, we knew it would be hard to secure tickets to the Yoyoi Kusama exhibit. However, I did not want to have the women miss this exhibit because I knew that the vibrancy, enthusiasm and inter activeness of the exhibit would speak to them in a special way. Through persistence and the luck of a group cancellation, we were able to secure a spot on a rainy morning during its last week. As expected, the women experienced it both with a joy and remarkable focus. What was not expected was the discussion this exhibit sparked around the importance of art as an expression of the diversity we see in mental health.
Check back on our blog tomorrow for Elaine's second favorite memory!