January 12, 2018
2017 In Review: Day Six
This week, we're excited to highlight six posts from Elaine Johnson, the coordinator of LEAP (our Life skills, Education and Arts Program). We asked her to write about her five favorite moments from 2017.
Looking back at 2017, I couldn't just list five classes or five trips because what stands out from LEAP is a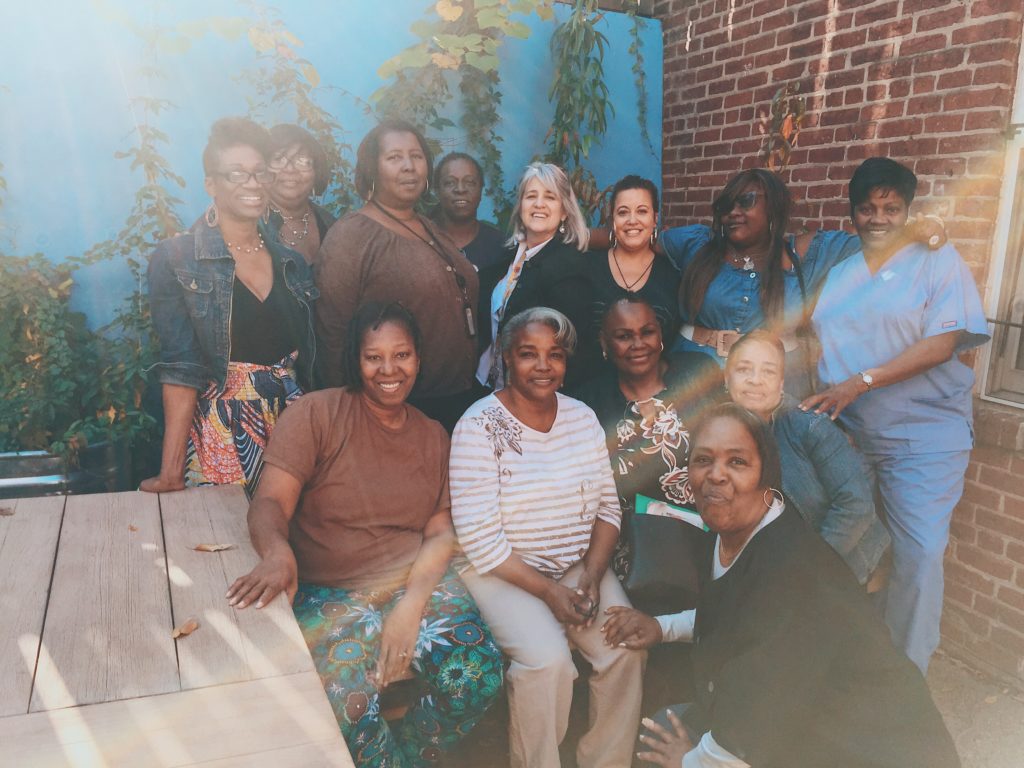 compilation of experiences, accomplishments and feelings. While LEAP classes are held at a specific time and place, the LEAP community is much further reaching—it's the poem that is written after hours, the 112th photo taken for a photography class and the epiphany that changes a woman's outlook entirely. I am lucky to share in so many of those moments that it is difficult for me to narrow down my favorites to such a tiny number!
It is important to take a moment and note that many of these experiences were only possible because of the support of the Calvary community. Without the persistence of our volunteers, the generous support of our partners and the donations of individuals near and far, we would not be able to share these experiences with the women.
I tried to only pick five memories, but I had to include one last memory:
One of the reasons I maintain such a strong focus on art in LEAP is because of the power in realizing that your difficulties have already been experienced and conquered by an artist. It's a moment where you look at a piece of art and can recognize yourself. Jackie was initially very hesitant to share her writing in class. One day, she came to me after her creative writing classes and explained that she felt that she needed to write a book about her life. She was excited, but also worried the book would not make logical sense to any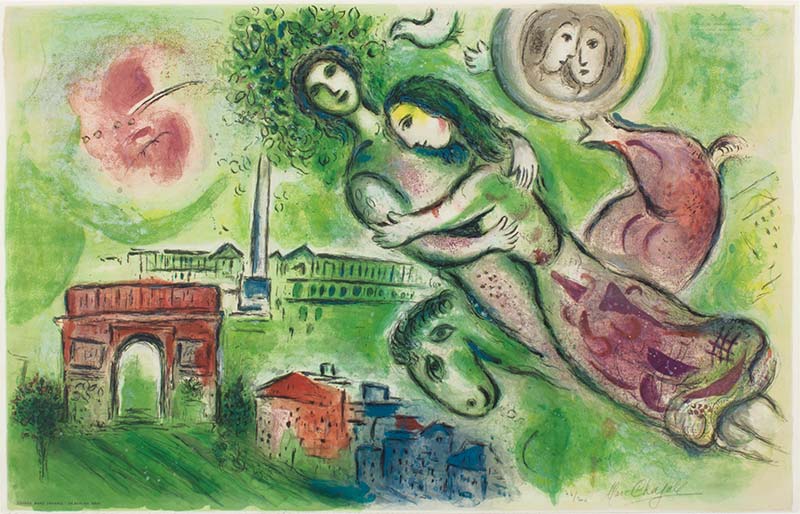 reader. Instead of trying to explain my thoughts, I showed Jackie the work of Marc Chagall (pictured to the left). One of my favorite things is to play matchmaker—to connect women to artists (both well-known and not) and have them respond with delight. Looking at the whimsical, floating figures in Chagall's work Jackie and I agreed that while the pictures were not logical we were both still glad he has made them. After looking through Chagall's masterpieces, Jackie said in regards to her book, "I have to do this."
2017 was a hard year for many. Every year is a hard year for a woman experiencing homelessness. But at Calvary, every year is also a series of triumphs, large and small. I'm proud to be a support and a witness to the wonderful things that happened this year, and look forward to working alongside my colleagues and our residents to make both great memories and real change in women's lives in 2018.
Calvary Women's Services provides housing, health, education and employment programs to empower women to move out of homelessness. To support our programs like LEAP, please consider making a donation.