April 17, 2018
In-Kind Drive: 2018 Mother's Day Wish List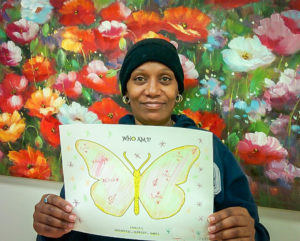 Announcing our next in-kind drive: this Mother's Day, take the opportunity to give appreciation to the women who love us and greatly influence our lives. Show women at Calvary – sisters, daughters, mothers, and providers – that you care with a gift in honor of Mother's Day.
Items that are currently needed at Calvary include:
Bras (for guidance on style & size, see our Amazon wish list)
Pajamas 
Compact folding umbrellas
Bath Robes
Please visit our Amazon wish list to order items and get them shipped directly to Calvary. (Include a gift message with your name and address for record keeping purposes.)
Please send donations to:
Calvary Women's Services
attn: Arielle Baker
1217 Good Hope Road SE
Washington, DC 20020
Questions? Contact Arielle Baker at (202) 678-2341 ext. 233, or abaker@calvaryservices.org.
If you're unable to donate any items for Mother's Day, but still wish to show appreciation to the women at Calvary, please consider making a financial gift.