December 10, 2020
A Sweet Connection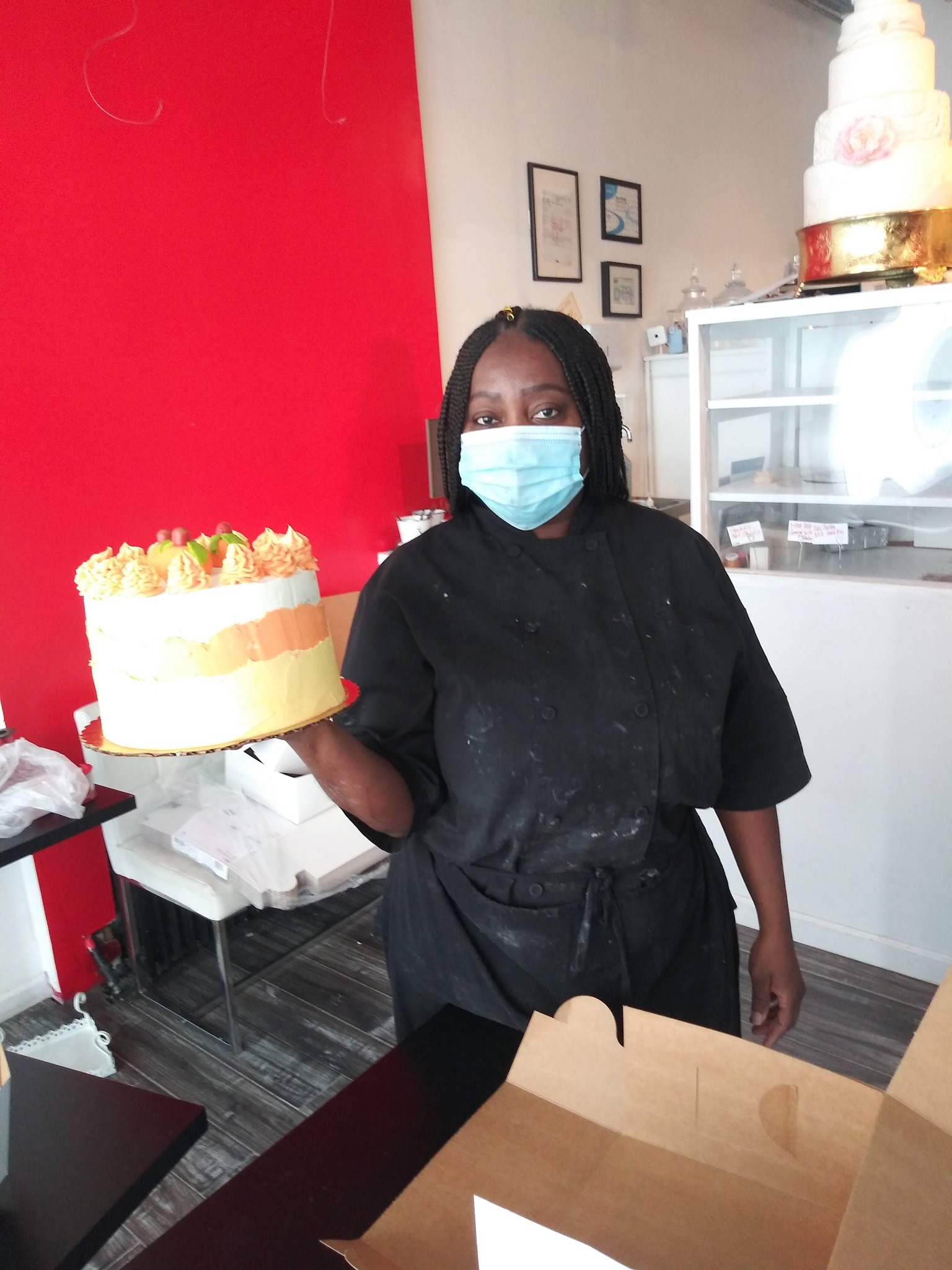 Catherine, the owner of the Bakers' Lounge, had never heard of Calvary Women's Services before November, and now she is one of the reasons that the holidays have been so special for the women at Calvary. It seems that this meaningful connection happened when Calvary and Catherine both needed it most.
Catherine grew up in England and always had a love for creating delicious food. Her grandmother was a renowned chef and baker and passed on her talents to most everyone in the family. Although Catherine noted laughingly, "I am the only one who got the baking genes in the family".
It was not until Catherine moved to the States that she began her career as a successful chef and business owner. In England, Catherine worked with vulnerable women in her community. Besides baking, this was her passion. When Catherine moved to the States, some of her qualifications were not accepted here and she had to find a new career path.
Friends and colleagues always told Catherine that she should start her own business because her baking was just that good. She decided to give it a try and opened The Bakers' Lounge, a British Bakery in Northeast DC.
Flash forward to November 2020, when Catherine learned about Calvary. It was the DMV Black Restaurant Week and one of Calvary's dedicated volunteers, Meredith, wanted to support Black owned businesses and Calvary at the same time. Meredith came across The Bakers' Lounge and decided to order cupcakes for the women living at Calvary. Meredith explained to Catherine where the cupcakes were going and Catherine immediately felt a connection to Calvary's mission.
Catherine graciously shared, "I have endured what some of the women living at Calvary have been through. I am a survivor of domestic violence and am so passionate about what Calvary is doing to help women who need it. Domestic violence is not talked about or focused on nearly enough.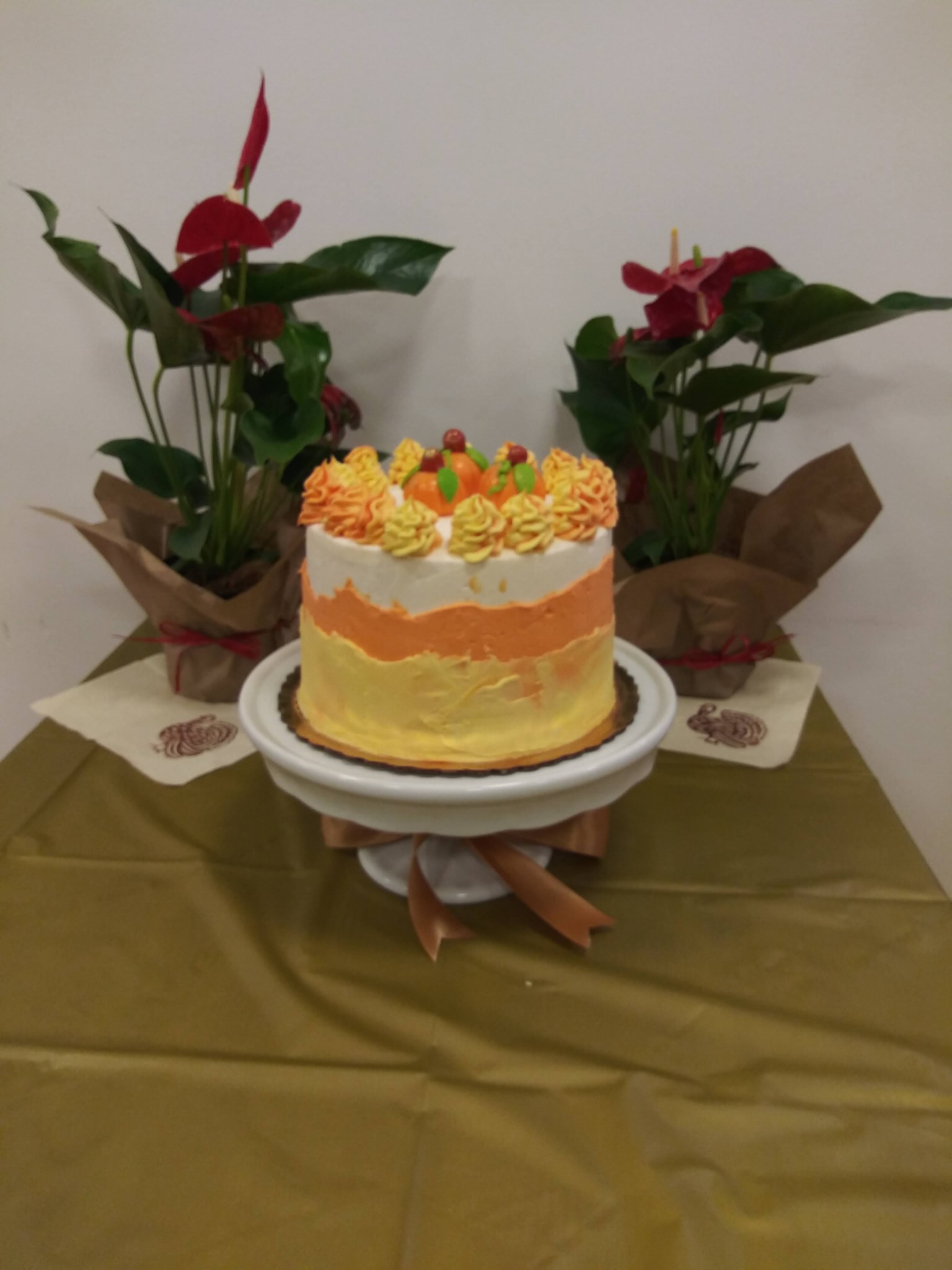 I am so grateful Calvary is making a difference in this way."
After learning more about Calvary, Catherine wanted to do more. Funds were limited to COVID-19, but she was willing to give her time and share her skills. Catherine and Calvary staff worked together to organize a cake decorating workshop over Zoom. Before Thanksgiving women at Calvary virtually joined Catherine as she decorated a cake that they could enjoy for dessert on Thanksgiving.
One of Calvary's clients who joined the workshop said, "I loved her! She gave HERSELF to us, taking the time to make the cake for us and sharing her skills is what made it special."
Catherine shared the same sentiment and said she has not stopped thinking about the workshop since it happened. "I just want to do so many more things with the women. We laughed, shared stories, and found real connection."
Catherine and Calvary are teaming up again for a second cake decorating workshop and the cake will be enjoyed on Christmas day! Catherine is very excited for the second workshop and is currently trying to decide between 12 different designs for the cake that she thinks the women will love.
It is stories and relationships like this that are a true example of how we are stronger together. Even during some of the darkest times, our community continues to bring us light and hope and remind us that we are all in this together.