May 11, 2021
Special Guests at Calvary Women's Services' Virtual Hope Awards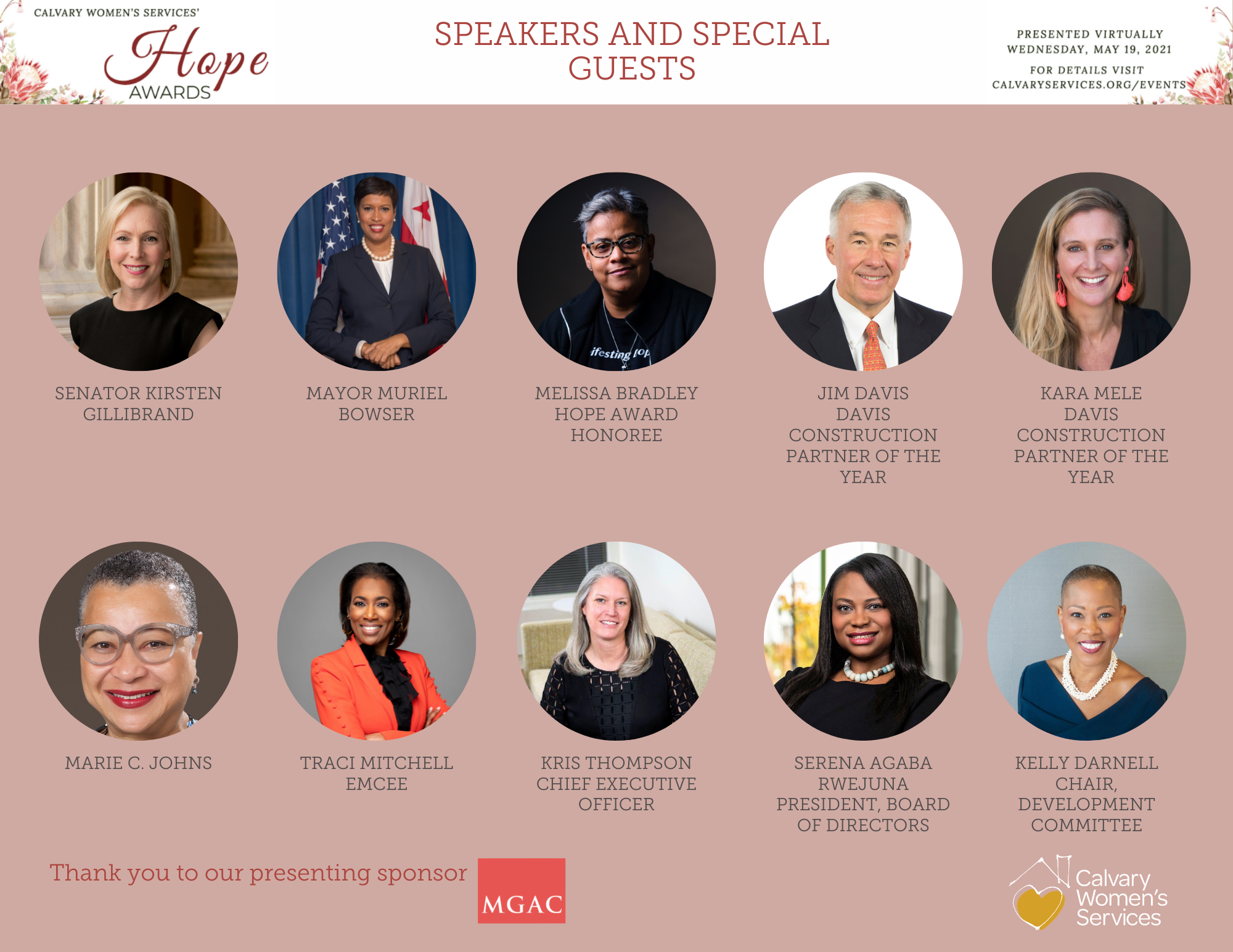 Join us for this year's Virtual Hope Awards on Wednesday, May 19th to celebrate the accomplishments of women who are changing their lives through Calvary's programs. Our special guests this year include: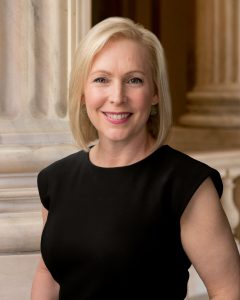 Senator Kirsten Gillibrand
Senator Gillibrand is leading the fight to reform the justice system for sexual assault survivors in the military and on college campuses. In 2013, as chair of the Armed Services subcommittee on personnel, she held the first Senate hearing on the issue of sexual assault in the military in almost a decade, and has built a bipartisan coalition of Senators in support of her bill, the Military Justice Improvement Act, which would remove sexual assault cases from the chain of command. She has also built a broad, bipartisan coalition for the Campus Accountability and Safety Act, which would finally hold colleges accountable for sexual assault on their campuses.
As the mother of two young sons, Senator Gillibrand understand the challenges that working families are facing in today's economy. She is a champion for the economic empowerment of women and working families, and she has authored new legislation to rewrite the rules of the workplace so it can keep up with our changing workforce. She is fighting to pass bills that would raise the minimum wage, make quality child care more affordable, create universal pre-K, and ensure equal pay for equal work. Senator Gillibrand also introduced the FAMILY Act, which would create a national paid leave program for all American workers – for about the cost of a cup of coffee a week.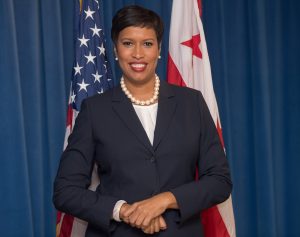 Mayor Muriel Bowser
Muriel Bowser is committed to making sure every Washingtonian gets a fair shot in a growing and prosperous Washington, DC. Her administration is focused on making DC's prosperity more inclusive, advancing DC values, and building safer, stronger, and healthier neighborhoods across DC's eight wards.
Washington, DC is unique in the American political system – the mayor, DC's chief executive, functions as a governor, county executive, and mayor. Like governors, Mayor Bowser runs Medicaid, issues driver's licenses, and has tax authority. Like county executives, Mayor Bowser runs the local jail, and, unlike most mayors, also oversees the public school system. In 2020, Washington, DC is home to 705,000 people across 68 square miles, has a AAA bond rating, and an annual budget of more than $15 billion.
On November 6, 2018, Muriel Bowser became the first woman ever re-elected as the Mayor of Washington, DC and the first mayor to earn a second term in 16 years. Since taking office, the Mayor has taken bold steps to reset DC's global and national competitiveness, speed up affordable housing production, diversify the DC economy, increase satisfaction in city services, and invest in programs and policies that allow more families to live and thrive in DC.
Prior to becoming Mayor in 2015, Bowser served as the Ward 4 Councilmember on the Council of the District of Columbia – first elected in a special election in 2007 and re-elected in 2008 and 2012. As a Councilmember, she served as the Chairwoman of the Committee on Economic Development which created more than 5,000 units of affordable housing, passed legislation to build the new soccer stadium, and secured from the federal government the best portion of the Walter Reed campus for DC. She also led her colleagues to pass comprehensive ethics reform and increased transparency in government contracting.
Mayor Bowser earned a Bachelor of Arts degree in History from Chatham University and a Master's degree in Public Policy from American University, and received honorary doctorates from Chatham University and Trinity University. With more than 20 years of experience in local government, she first entered elected office as an Advisory Neighborhood Commissioner in the Riggs Park neighborhood.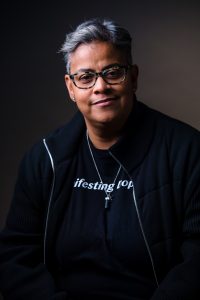 Melissa L. Bradley: Hope Award Honoree
Melissa L. Bradley is a co-founder of venture-backed Ureeka, a community where small businesses gain unprecedented access to the expertise needed to grow their business. The Ureeka mission is to democratize economic opportunity by enabling community and by reducing the cost and risk associated with growing a small to medium business (SMB). She is also Founder of 1863 Ventures, a business development program that accelerates New Majority entrepreneurs from high potential to high growth. In this role she created a community of over 10,000 New Majority entrepreneurs in three years. Melissa serves as General Partner of 1863 Venture Fund, Venture Partner at NextGen Ventures and serves an advisor the New Voices Foundation and New Voices Fund, as well as the Halcyon Fund. She is also a member of the Goldman Sachs' One Million Black Women Advisory Council, Fast Company Executive Board, Square & Forbes Small Business Advisory Team, as well as the Target Accelerators Entrepreneurs Advisory Council. Melissa is the former Co-Chair, National Advisory Council for Innovation and Entrepreneurship and was recently named one of The Most Entrepreneurial Women Investors in 2018.
Melissa is a professor at the McDonough School of Business at Georgetown University where she teaches impact investing, social entrepreneurship, P2P economies and innovation. She recently received The Ideas Worth Teaching Award which celebrates exceptional courses that are preparing future business leaders to tackle society's largest challenges and create a more inclusive, just, and sustainable version of capitalism. She is also a Co-Founder and Managing Partner of Sidecar Social Finance, a social impact agency that provides impact investing advisory and capital services to individuals, institutions, and social enterprises.
Melissa's educational background includes graduation from Georgetown University in 1989 with a Bachelor of Science degree in Finance from the School of Business, and a Master's degree in Business Administration in Marketing from American University in 1993.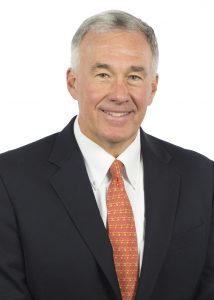 Jim Davis, DAVIS Construction, Partner of the Year
As President and CEO since 1988, Jim is truly the heart of the company, and views each and every person at DAVIS as family. For over 30 years, his foresight, intelligence, and genuine passion have helped transform a small family business into a nationally recognized construction leader. Jim's pride in the company's reputation for honesty and integrity is absolute; a reputation supported by the belief that corporate responsibility extends well beyond the bottom line. He consistently demonstrates this by his commitment to improving the quality of life for all employees and their families, as well as the community where we live and work through his involvement with the National Building Museum, Samaritan Inns, Boys and Girls Club of Greater Washington and the DC Students Construction Trades Foundation.
Jim strategically oversees operations and key project development, exemplifying teamwork, and his commitment to quality and excellence in service. As a fourth generation construction industry leader, Jim reflects the principles of hard work and innovation in everything he does. His well-honed instincts are invaluable, and his experience and perspective are essential as the company moves forward. His pride in continuing the good work his father began is abundantly clear and inspirational to all who work at DAVIS.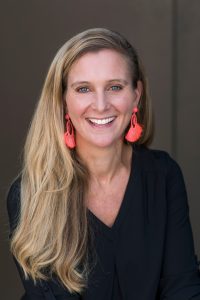 Kara Mele, DAVIS Construction, Partner of the Year
As senior project manager, Kara is responsible for overall project management and serves as the primary representative of DAVIS. She manages project objectives and oversees project staff to develop your project's budget and schedule. From constructability reviews to project planning to subcontractor management, she communicates effectively with all project stakeholders to assure expectations are exceeded for safety, quality and workmanship. Her proactive approach is essential to project success – guaranteeing your project stays on track from day one to closeout. In addition to her work her work on the jobsite and at Calvary, Kara is involved in the local community with her prior work on the Board and School Treasurer at Silver Spring Nursery School as well currently serving as the Facilities Chair on the St. Bernadette School Advisory Board. Kara has deep ties to the District, having been born in and raised just outside of Washington DC where she currently resides with her husband and three sons.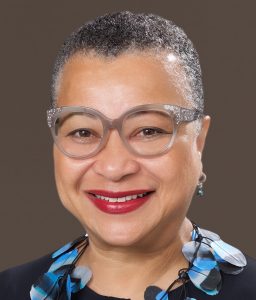 Marie C. Johns
For more than 30 years, Marie C. Johns has been a prominent leader in business, civic, and government service. Her diverse and distinguished accomplishments include serving as Deputy Administrator of the U.S. Small Business Administration (SBA) under President Obama, membership to the Greater Washington Business Hall of Fame, and holding senior positions in the telecommunications industry such as President of Verizon Washington. Mrs. Johns has worked tirelessly to provide underprivileged youth with access to education and job opportunities in the technology sector and to promote small business development for underserved communities, veterans, and youth entrepreneurs. Mrs. Johns received the Hope Award from Calvary Women's Services in 2018.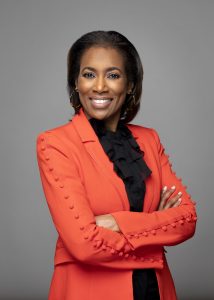 Traci Mitchell, Emcee
Smart, persistent, and always enthusiastic, Traci excels at efficiently examining and assessing situations, utilizing creative ways to tackle seemingly impossible tasks.
With her background as an Emmy award-winning journalist, Traci prides herself on being an eloquent communicator, and a strategic thinker. She loves hearing a good story. Over the years, she has heard some of the deepest secrets and the most incredible successes.
Traci has endless energy and positivity. She also has a deep appreciation and love for her southern roots in New Orleans where she believes good people and good food go hand in hand.
Traci sincerely values time spent with her husband and children, which is why she often volunteers for events and activities at her children's school. Her altruism doesn't end with her own family, as her efforts extend to a membership with the Junior League of Washington—a local organization that focuses on funding resources for complex literacy issues for all age groups.
Traci is a journalist who has worked at stations from coast to coast, covering everything from local breaking news and severe weather to national and international stories, interviewing presidential hopefuls, members of Congress, executives, and celebrities. Traci conducted celebrity and lifestyle interviews for the Emmy-nominated daytime show My Generation. She also appeared as a principal actor on House of Cards.
Don't miss out on this special event, register now.