August 18, 2021
Calvary Women's Services' In This Together 5k is Back!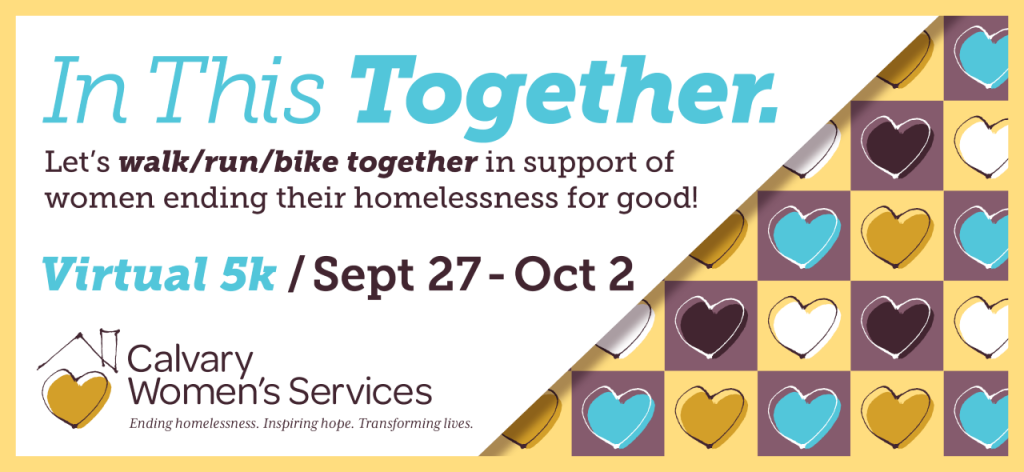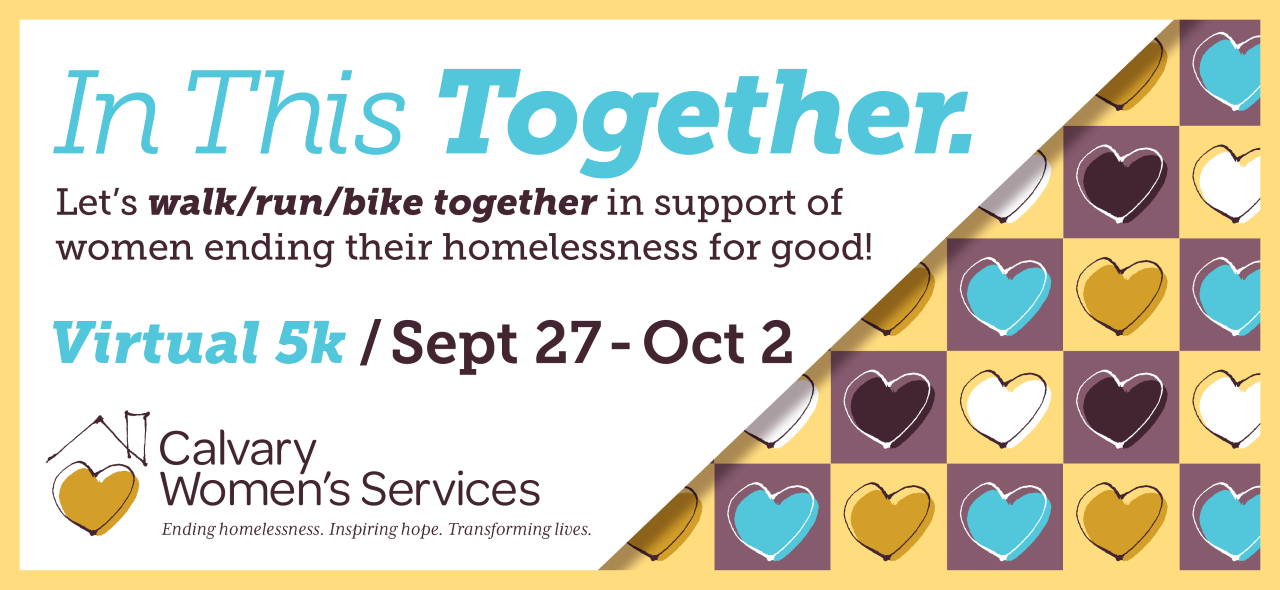 Calvary Women's Services' In This Together 5k is back! The 2021 In This Together 5k will take place from September 27th to October 2nd. You can complete the 5k walk/run/bike all at once or throughout the week!
For the second year in a row, we are excited to welcome Calvary supporters from around the country to not only raise critical funds for our life-saving programs, but to remind the women we serve that they are not alone. Inspiration for this event came from the women living at Calvary. Early on during the pandemic, residents and staff were taking daily walks together to get fresh air, exercise and to re-center themselves. One of the women told us, "I look forward to the walks every day. They give me peace and allow me to leave my worries behind for an hour. The walks are a blessing during this time."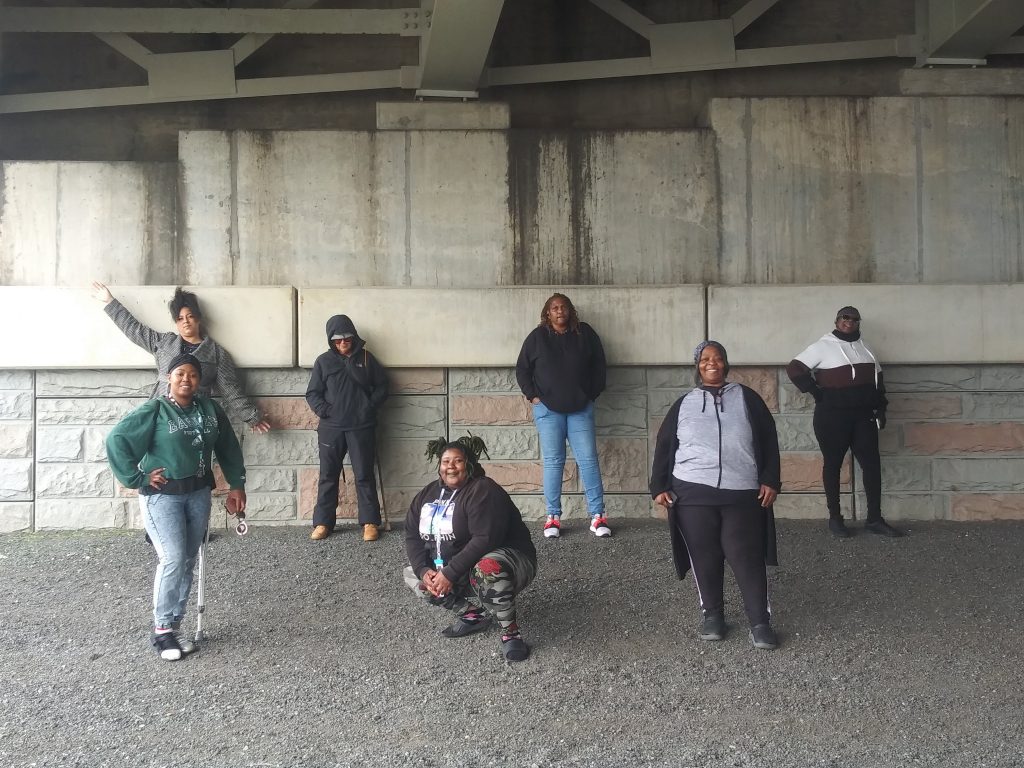 As we begin to face the lasting impacts of the ongoing COVID-19 pandemic, we are seeing greater demand than ever before for our services. We need your support in order to expand our programs so we can help even more women in our community! Are you In This Together with us?
If we learned anything from 2020, it was that community matters and that we are truly all in this together. That is why we are adding an additional element of community to our 5k this year. Throughout the 5k, we will be highlighting local businesses and organizations around Calvary Women's Services. Participants will even receive an optional 5k route that highlights local organizations and businesses in our neighborhood. This event is an opportunity to support Calvary and learn more about our community.
You don't want to miss out on this. Register today! Race registration is $25, but you don't have to stop there! You also have the opportunity to become a fundraiser as an individual, as a part of a team, or you can create your own team. Our goal this year is to raise $50,000, so we are going to need your help!
The women we serve are trying to rebuild their lives while working through the devastating setbacks caused by the pandemic. We are in need of your help again. You have shown us that when we are In This Together, there is hope. Are you still in this with us now? We know that together we can help the women at Calvary continue to rebuild their lives, meet their goals, and end their homelessness for good, no matter what.