March 7, 2022
Donohoe Hosts Virtual Hospitality Hiring Session with Step Up DC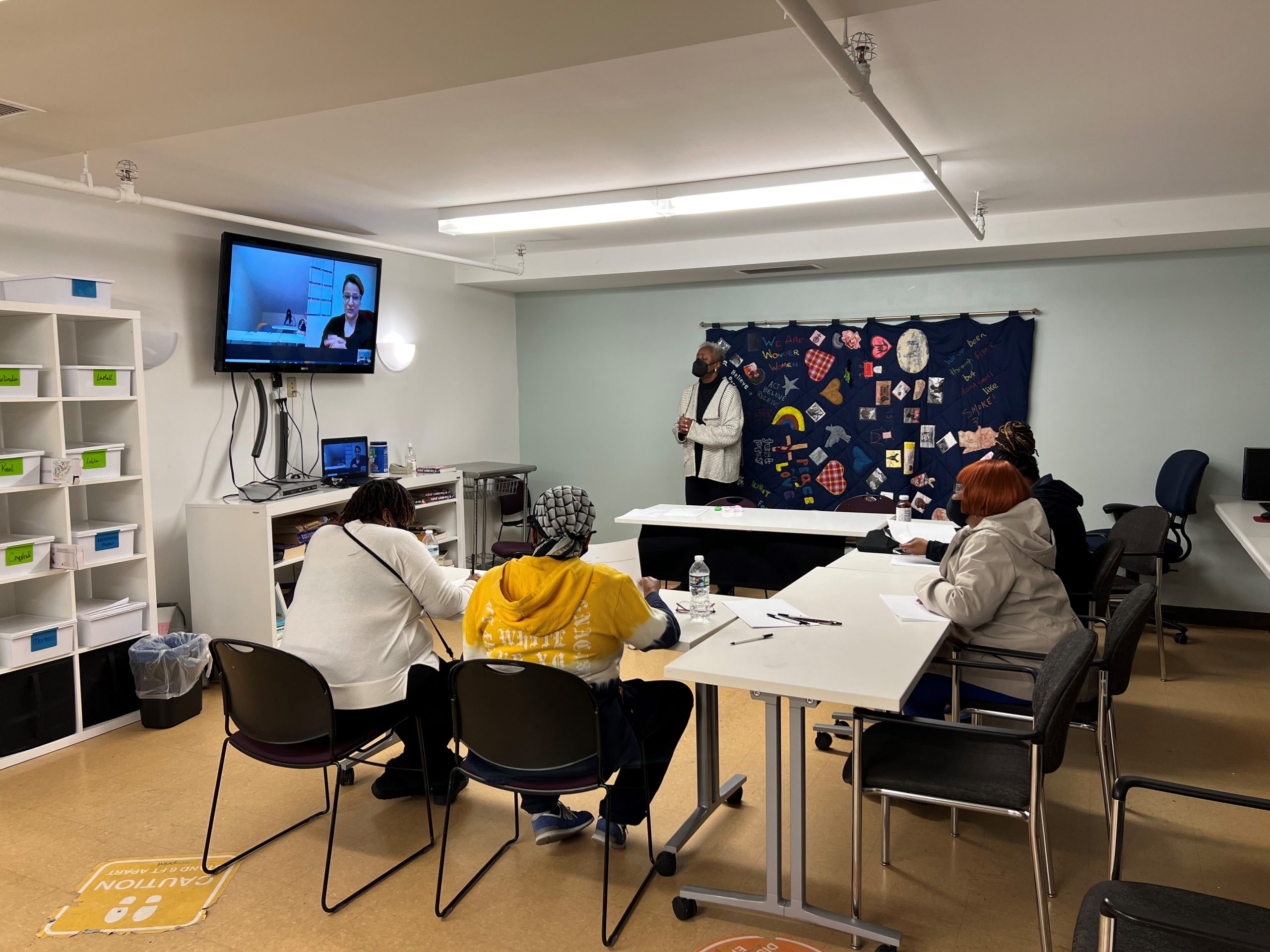 Last month, the hotel management company, Donohoe, hosted a virtual hospitality hiring information session for women living at Calvary Women's Services, as part of our job placement program, Step Up DC. Donohoe is one of the largest hotel management companies in the DMV and has participated in career fairs at Calvary for the past few years. They offer jobs in the hospitality industry such as, housekeeping, front desk clerks, assistant front office manager, and cooks. Donohoe has made it a priority to hire DC residents from all neighborhoods in the district and is committed to diversity and inclusion across all their locations.
Human Resources Manager, Shermeen Alsadon, gave information on the application and hiring process, what Donohoe is looking for in candidates for each role, and benefits they could receive if they are employed. The women were particularly excited about their year-round and quick hiring process. Antionette, a participant at the session, commented "I found it most helpful that she explained the entire hiring process and what will be expected from me if I'm hired."
During the session, Shermeen shared how she has climbed the ladder at Donohoe, and how she started in a position similar to the jobs that the women are applying for. Crystal, a Calvary client, mentioned that she was inspired by Shemeen's story and was happy to hear that there is room for growth when working for Donohoe.
After the session, Shereem said, "The hospitality information session with Calvary Women's Services was very engaging and productive. I was able to witness the talent and potential within many of the participants. I am glad to hear that the ladies were encouraged by the session and are applying for current openings with Donohoe Hospitality Services. Our motto at Donohoe Hospitality Services is integrity and vision since 1884. A diverse organization comes with unique characters, skills, and abilities that strengthen a company's social fabric and creates an accessible ladder for team members to learn, grow and prosper. I am looking forward to future sessions with Calvary Women's Services, and hopefully, it will be in person."
Since Calvary's employment program launched in 2014, it has served over 330 women. As the program continues to grow, we are grateful for partners like Donohoe that are investing in the futures of women that are working to overcome their homelessness and achieve their goals.