May 16, 2022
Calvary Women's Services to Honor Altria with Partner of the Year Award at 2022 Hope Awards Dinner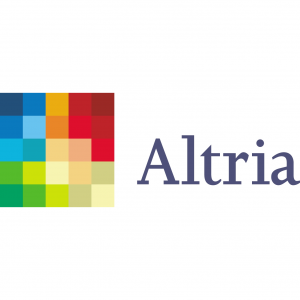 During the 2022 Hope Awards Dinner on May 18, Calvary Women's Services will honor Altria with the Partner of the Year award. Altria and its employees have supported Calvary's work for more than a decade, hosting events at their beautiful office space, matching employee contributions to Calvary's work, and offering generous financial support that helped us grow our programs to serve more women.
At the start of the COVID-19 pandemic, organizations like Calvary were at real risk. As we worked to keep women safe from this illness and moving forward toward their goals, our organization faced its own dangers without knowing if our funding or partners would be able to sustain us through a crisis with global, national, and local impacts.
For Altria, there was no question. The organization stepped in and offered emergency funding early in the pandemic and continued to offer grants and event sponsorships in support of our programs. Its employees mobilized, making their own financial gifts, and forming a team that participated in Calvary's virtual 5k events to raise funds and awareness.
Please join us as we honor Altria, a partner that has remained steadfast and committed to Calvary's mission through the pandemic and beyond. We will also recognize local leader Michele Lawrence Jawando with the Hope Award, hear stories from women who have transformed their lives through Calvary's programs and look at how Calvary Women's Services is continuing its work through generous support from our funders.
Support the Hope Awards Dinner by purchasing tickets or making a donation to continue our services to help women in Washington, DC end their homelessness for good.