December 14, 2022
Volunteer Spotlight: Fall 2022 Intern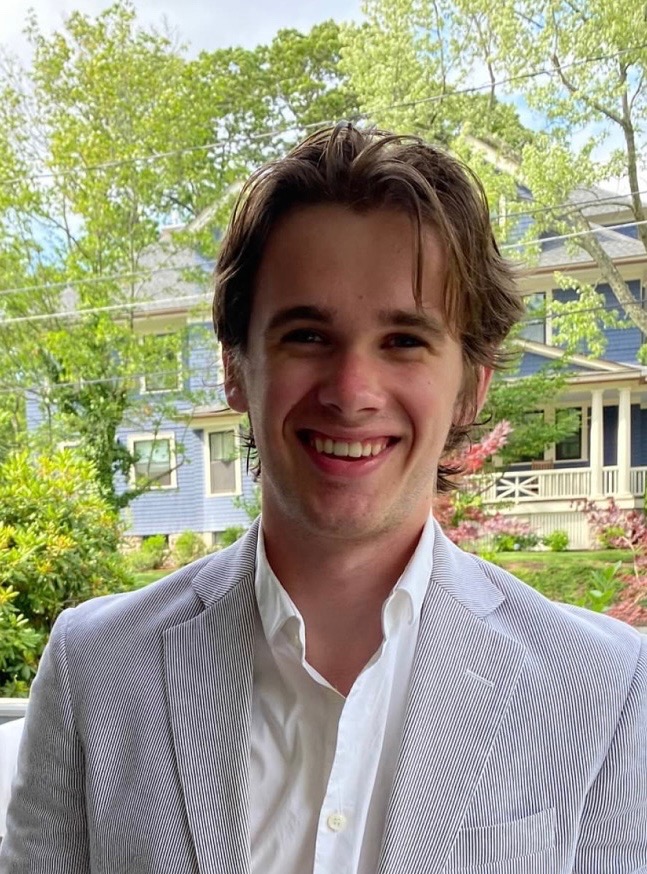 Caleb Klaehn Haightt joined Calvary Women's Services this year as a fall intern. He grew up in Boston, MA with his two moms and younger brother. During high school, Caleb volunteered with his local Boys and Girls Club. While attending American University, he searched for similar volunteer opportunities in the DC area before being introduced to Calvary.
Caleb approached his internship responsibilities with passion and enthusiasm. Some of his roles included teaching classes in the Life Skills, Education, Arts Program (LEAP), assisting the front office and program staff, and working on data management tasks.
During this busy year of growth at Calvary, we are grateful for Caleb's contributions as part of the Calvary team. Read on to learn more about Caleb and his work here at Calvary.
How/when did you first connect to Calvary? What is your role here? 
I was connected with Calvary through a family friend who had volunteered with the organization. After meeting with the staff, I was able to start my internship in September around the start of the new school year.
What does your work entail? What is a typical day like?
On a typical day, I usually begin by preparing for the LEAP class that I teach or I will assist the volunteers with their classes. After LEAP, I spend most of my time at the front desk where I also work on some data management and do any other jobs that are needed.
What impact does your work have on women who live at Calvary?
My work impacts the women who live here by helping create a space where they can have conversations about important skills they can use outside of Calvary.
What inspires you to do this work?
I'm inspired by the kindness these women have shown me, every day. Each one of these women has shown me nothing my respect and kindness since I have been here. Because of them, it makes me want to come in every day just so I can help and make Calvary even better.
Is there a memorable experience that sticks with you from your work with Calvary?
My most memorable moment was on one of my first days at Calvary. Stacia Frederick gathered as many people as she could and we all surprise a staff member who had been at Calvary for 15 years. Experiencing everyone together cracking jokes and having fun allowed me to see the beautiful community that is cultivated at Calvary, and made me want to be a part of it.
What do you like most about your work with Calvary?
What I like most about working at Calvary are the people I work with. Everyone has been incredibly supportive and helped me grow throughout my experience here.
What has surprised you about your work at Calvary?
What surprised me most is how jovial everyone is here, even during the busy parts of the day everyone stays happy and humorous.