February 14, 2023
Meet Our Team: Gail Chinoy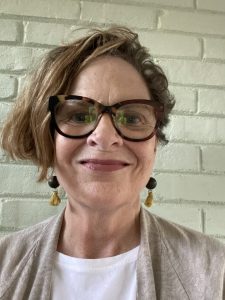 "My hope is that I can make life a little bit easier for residents by providing another source of support."
For the last six years that's exactly what Gail Chinoy has done as the nurse practitioner at Calvary Women's Services. Gail's work is a critical piece of the health and wellness services we provide to women at all of our programs.
Gail meets with every woman in Calvary's transitional housing programs, supporting them as they work to meet their health goals. Her primary responsibility is to help women navigate the complexities of the health and medical system. When a woman first arrives at one of Calvary's programs, Gail meets with them to discuss their medical history and health needs. She provides education about diagnoses, lab work, symptoms, and medications. She also helps clients with their medical, hospital, and ER visits.
"I have always been drawn to ensuring that women get their needs met while navigating the health care system," Gail said. "Exploring our physical and mental health can be uncomfortable and intimidating, which is why I feel passionate about providing a supportive space to discuss, demystify, and normalize these parts of our human experience."
Gail's passion and supportive care has a transformative impact at Calvary. Last year, she held nearly 200 sessions of medical assessment and support. Additionally with her help, last year 22% of the women at Calvary were connected to community-based medical services to receive further care.
Gail says one of the favorite parts of her work at Calvary is being able to learn from staff and residents every day. Those she works with appreciate her presence as well.
"She's fabulous! Always there for questions about client medication and other needs. Always makes herself available. Shows genuine compassion. You can tell she really cares," said Brian McLaughlin, a case manager at Good Hope Transitional Housing.