March 17, 2023
Corporate Partner Spotlight: Hogan Lovells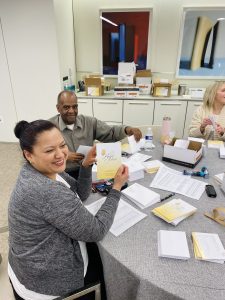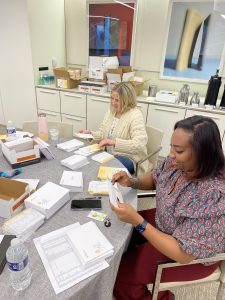 Did you know Calvary Women's Services has a longstanding partnership with the international law firm Hogan Lovells? They have been a member of the Calvary Corporate Program for over 15 years, providing crucial funding, supporting our Meal Volunteers program, and dedicating other essential resources to empower women experiencing homelessness in DC.
As Calvary prepares for the 2023 Hope Gala, Hogan Lovells' Washington D.C. office volunteered to make and send 1,500+ invitations for the event. Their employees spent two days undertaking the massive project by stuffing and sealing envelops, then writing individual addresses by hand. Once the invitations were completed, Hogan Lovells generously paid for all the postage. The Hope Gala is Calvary's biggest fundraising event of the year – raising some $500,000 – making the support of partners like Hogan Lovells even more important as we work to end homelessness for good.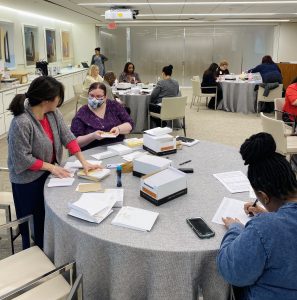 Stacia N. Frederick, the Director of Volunteers and Community Engagement at Calvary said the atmosphere was incredibly uplifting as volunteers joined together to ensure this year's Hope Gala will be a success. "Hogan Lovells has been a great partner," continued Stacia. "They truly know the needs of Calvary, and have helped out on multiple occasions to make sure we are successful so that we are always able to meet the needs of the women we serve."
If you're interested in joining our Corporate Partners Program, you can learn more here or find others ways to donate and support the women at Calvary here.