March 27, 2023
Volunteer Spotlight: First Baptist Cleveland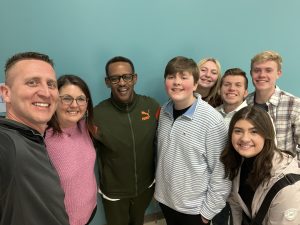 Calvary was thrilled to welcome a team of out-of-state volunteers from First Baptist Cleveland who were visiting Washington, D.C. for a spring break mission trip in March. The group from Tennessee was referred by a local partner, Waterfront Church DC, and stopped by the Good Hope Road transitional housing program to serve lunch and dinner.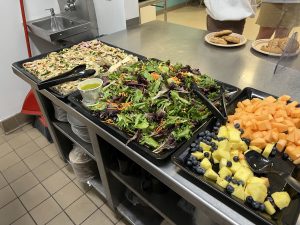 "It was a great reminder for the students that these women are just like them, just going through different life situations right now. It was a very humbling experience to serve [Calvary's] residents," said the church's High School Pastor, Justin Worden.
"We thoroughly enjoyed our visit with the residents as well as the front desk staff. Thankful for men like John Adams, who was very welcoming and encouraging during our entire visit," continued Worden.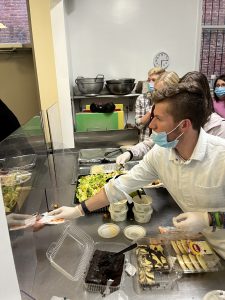 Volunteers provide invaluable services to the Calvary community and the success of our programs would not be possible without their support. In return, they are able to build meaningful relationships and make an impact on the lives of women experiencing homelessness in DC.
When asked what they discovered during their time with us, one student said, "I learned that even when someone doesn't have much, they can give what they have."
As a part of our holistic care model, Calvary is dedicated to ensuring the women we serve have access to nutritious, homemade meals so that they can focus on rebuilding their lives. Our meal volunteers are an essential part of that mission, serving the women at Calvary each weekend.
Are you interested in becoming a meal volunteer?
If you're interested in becoming a meal volunteer, please fill out the application or contact the Director of Volunteers and Community Engagement, Stacia N. Frederick. You can also visit the volunteer page of our website to find more exciting opportunities to serve the women at Calvary!