Housewarming Volunteers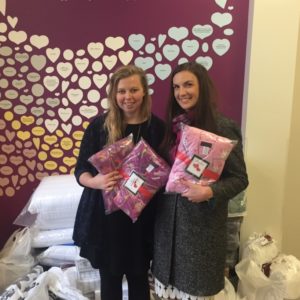 Details
Housewarming Volunteers provide a warm welcome to women moving into our permanent housing program, Sister Circle. Volunteers will be scheduled on an as-needed basis to help prepare residents' apartments prior to the move in date by stocking it with items needed in their new home. A great way to collect all the items the new residents will need is to host a donation drive. After you've collected the items, our Sister Circle case manager will set up a time to meet you on site to clean and set up the apartment prior to the residents' move in.
This volunteer opportunity is scheduled on an as-needed basis. We will set a day and time to prepare the apartment and you can expect to be on site for up to 3 hours (depending on how many volunteers you bring along). Because stocking and preparing a whole apartment can be a large task, feel free to create a group of up to five volunteers to help you with this opportunity.
Time Commitment
As-needed, on site for 2-3 hours.
"Volunteering as a Sister Circle housewarming volunteer brings a personal joy and fulfillment to my heart. I believe all women, of all races should to bind together to help one another. We are sisters and when one is in need, we should automatically kick into action on her behalf. Calvary Women's Services is a conduit for many with a heart to help women restore and empower themselves."
– Amy
Interested in helping a woman feel at home in her new apartment?